Which Currency Should I Take on My Trip to Cuba?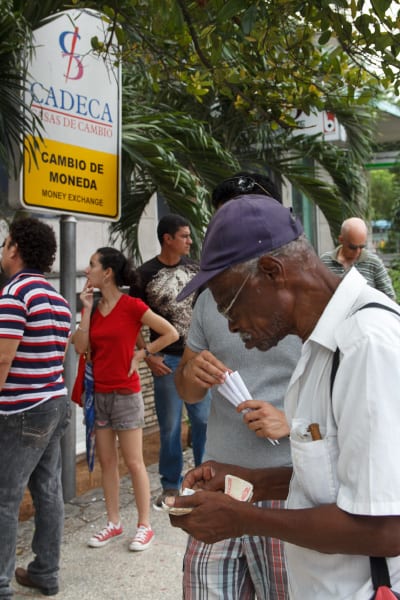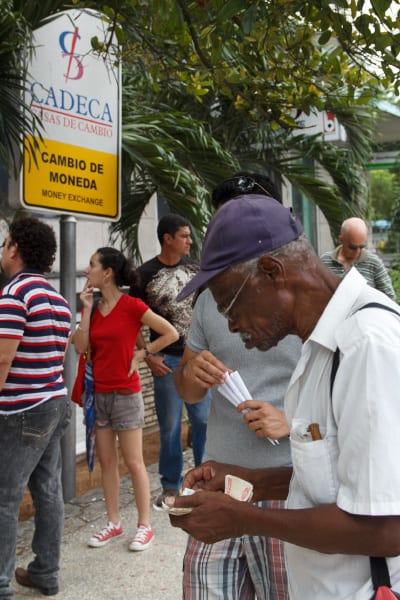 HAVANA TIMES – Would it be wiser to exchange US Dollars to another currency prior to traveling to Cuba or should I just exchange US Dollars to CUC (Convertible Cuban Pesos) when arriving in Havana?
Answer: It will be to your advantage to take Canadian dollars, Euros, or Swiss Francs instead of USD. Whether it is also advantageous or not to take Mexican pesos will depend on the exchange rate you get.
After the 10% penalty (surcharge) is subtracted and the commission (just under 3%), the USD is exchanged at a fraction over 0.87 cents CUC.
Here is the site for the latest average exchange rates at the CADECA money exchange. http://www.cubacurrency.com/exchange_rates.html
Below is a list of currencies that can be officially exchanged in Cuba:
Country and acronyms
CAD – Canadian dollar
GBP – British Pound
MXN – Mexican Peso
CHF – Swiss Franc
EUR – Euro
DKK – Danish Krone
NOK – Norwegian Krone
SEK – Swedish Krona
JPY – Japanese Yen
USD – US Dollar (a 10% tax is applied before the exchange)
CUC – Cuban Convertible Peso
Should I change my money at the airport?
Question: How do I ensure i don't get cheated when changing money at the Havana International Airport Cadeca?
Answer: The exchange rate is the same at the airport as it is at a Cadeca anywhere else in the country. The only places that give a different (lower) rate are at hotel desks. Therefore, avoid changing money at the hotel. Stick to the airport official Cadeca (money changing house) or any Cadeca in the city.