Cleaning Beaches as Part of the Gibara, Cuba Film Festival
This and other details about the festival program will be published on the Gibara Film Festival's official website.
IPS Cuba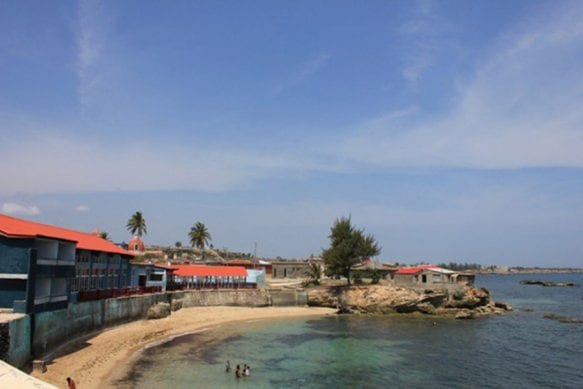 HAVANA TIMES – The systematization and rise of eco-friendly projects will be one of the most important aspects of the 15th edition of the Gibara Film Festival, which will run from July 7th until July 13th, in this coastal city in Cuba's Holguin province.
Alongside the environmentalist Antonio Nunez Jimenez Foundation and the Audiovisual Creative Group, "Wajiros Films", composed of young filmmakers, the event will include actions dedicated to cleaning and conserving Gibara's coastal areas, as well as workshops where local future film productions will emerge on eco-friendly practices.
The Foundation will give an award for the second time "For a Nature-inspired Culture" and also plans "to clean beaches in two different parts of Gibara," engineer Yociel Marrero, an expert in Sustainable Consumption and Economy at the foundation, told IPS Cuba.
"Above all, we're going to be giving a more environmentally-friendly touch to the Festival, bearing in mind the fact that Gibara is a fishing community with a very strong tie to the ocean," Marrero explained.
This will be the follow-up to an activity that was held last year, when "El Guirito's local community cleaned just outside of the center of Gibara, where environmental awareness is already present. They made wonderful signs themselves with phrases such as "Without the planet, there is no film," he recalled.
This city in Holguin province is experiencing a tourism boom, and was even declared a tourist destination in 2017.
"We need to raise awareness so that all progress is sustainable and we have eco-friendly tourism, which recognizes all of the natural and environmental assets of the local community," Marrero added. He noted that Gibara has "very important caves such as Los Panaderos, and Tanque Azul, one of Cuba's most important underwater caves, as well as cliffs and other important geographic features."
The Antonio Nunez Foundation will also hold screenings of Cuban and international films that have to do with natural resources and their protection.
According to Marrero, the foundation has carried out other initiatives to support the Gibara people.
"Yamilet Luguera, who is a mammal specialist, recently carried out a friendly evacuation of bats from Gibara's movie theater, as well as workshops with children and employees at the movie theater about the importance of these animals. It isn't a matter of going somewhere and killing them," he said.
"We are also going to join Wajiros Films on the "Introduction to documentary-making and new mediums linked to eco-friendly issues" workshop, so that people living in Gibara who sign up, can reflect their reality, the knowledge they have about Nature and learn about the different ways they can help to protect it."
The workshop will be held from July 2nd-13th, beginning a week before Film Festival kicks off.
Carlos Gomez, the founder of Wajiros Films, said that "we are growing and developing our documentary-making careers with the Gibara Film Festival. The simplicity of the event and the grandeur of community spirit has always attracted us."
"Our socio-cultural actions include this first workshop as a starting point for what we want to become a film appreciation club for making documentaries, which will allow, at the same time, the films to reach a wider audience within the community year-round," he said.
The workshop's organizers hope that some of the materials produced and carried out by locals in Gibara, will be able to be shown in the city's main venues by the 2020 edition of the Festival.
Up until now, it is estimated that up to 20 teenagers and young people will sign up, who will learn the principles and basic skills of production, photography, sound and montage, from members of Wajiros Films, who have all graduated from the International Film and TV School in San Antonio de los Banos on the outskirts of Havana and the University of Arts (ISA).