Dariela Aquique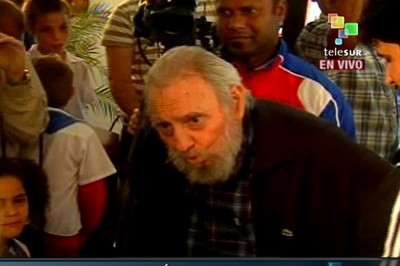 HAVANA TIMES — In movies and novels, endings are always important. The last image is what sticks in one's mind.
Real life is like that too. The last impressions we retain of someone or something frame what we remember about them – for good or bad.
This is why high-profile figures like athletes and artists often retire at the height of their careers. In this way we remember them as victorious, smiling, energetic, brandishing their medals and awards.
In history it's the same. The heroes are the ones who die in combat or those who return from the battlefield victorious.
Politicians should do the same and retire from the public arena in full bloom. But sometimes this doesn't happen, especially with those whose mandates are extremely long, where clinging to power is their Achilles heel.
Old age is tricky. With it come decrepitude, weakness, physical decline and almost always that last pitiful image of an old person babbling. That contrasts with the memory of the spirited and majestic leader.
The latest images I saw of Fidel, on the news during the Cuban elections, were heartfelt to me. The robust Commander, the splendid leader with his powerful voice and full beard, is now a stooped over old man with unintelligible diction.
But, as the old saying goes, "genius and figure right up to the grave" is what prevented him from letting go of his customary pride. He didn't allow anyone to help him drop his ballot in the voting box.
I confess that I found his image compelling. For him — who with his speeches and his decisions had at different times given me contrasting feelings, sometimes of admiration and other times considering him intolerable — I felt both pride and disappointment.
The champion of the revolution, who as a human did good and bad, became one of the greatest people of his time, earning him the place among the 100 most significant personalities of the 20th century.
Today hardly anyone mentions him beyond the national context. What caught my attention was that his name hardly came up at the recent forum "For the Equilibrium of the World," held in Havana. More praise for his stubbornly fought for aim of Latin American integration now goes to his disciple, Hugo Chavez.
In the end, history will not absolve him. His fallen comrades are martyrs and heroes. His Venezuela proselyte will enjoy the fame of the continental hero. He, in a twist of fate, is leaving us one last merciful image.