Anthology of Women's Erotica Presentation
By Irina Pino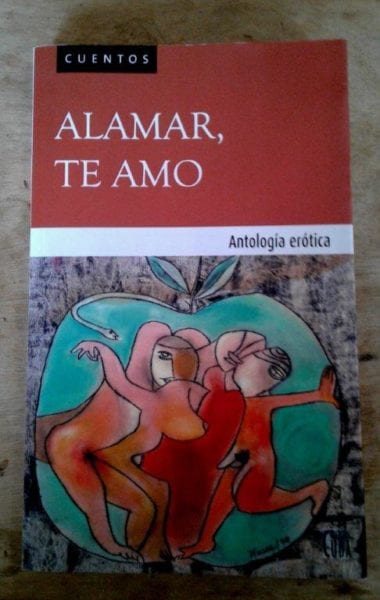 HAVANA TIMES – An anthology of erotic stories, Alamar, te amo, was presented on November 22nd at the Alma Mater bookstore, in Havana.
Published by Editorial La Palma, Madrid, it's a project that collects Cuban stories that appeared in 1997 with the book "Toda esa gente solitaria" (All of those lonely people).
The stories belong to 14 Cuban writers, including: Veronica Vega, Jamila Medina, Legna Rodriguez, Lien Carranza, Yusimi Rodriguez, Marvelis Marrero, Susana Haug, Rita Martin, Irina Pino, Dazra Novak, Odette Casamayor and Haydee Sardinas. Many of them have been awarded literary prizes in Cuba and have also been published abroad.
It was initially going to be a volume of stories written by both men and women, but then its publishers, Ignacio Rodriguez and Jorge Carpio, realized the potential these women had, all of whom shared a common denominator in their stories: erotica.
These are stories which draw you in with their different languages, with intelligent narration, from a crude perspective, others full of suggestive images, with humor, child abuse, theater and poetry also present.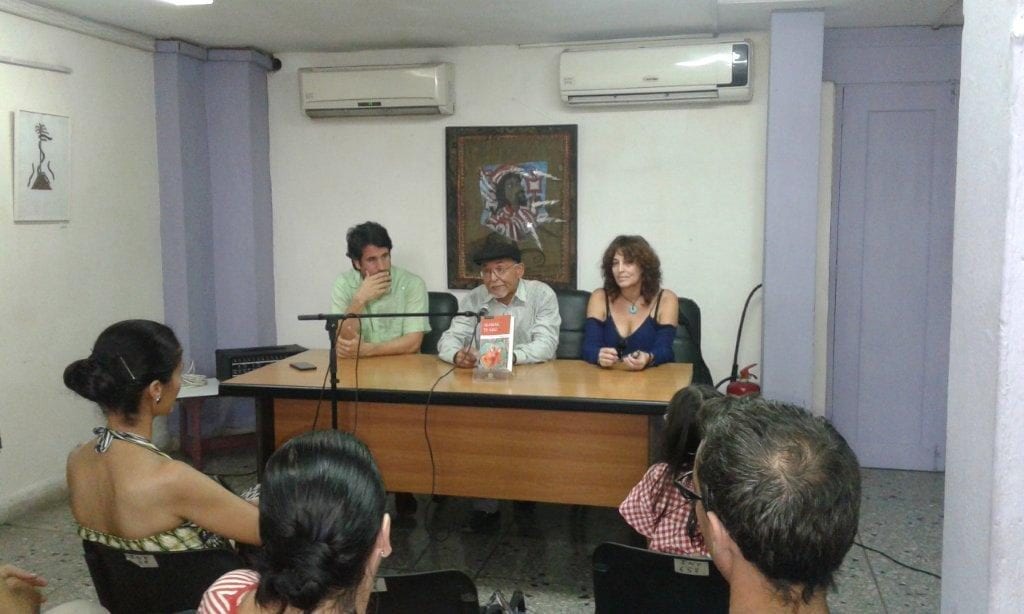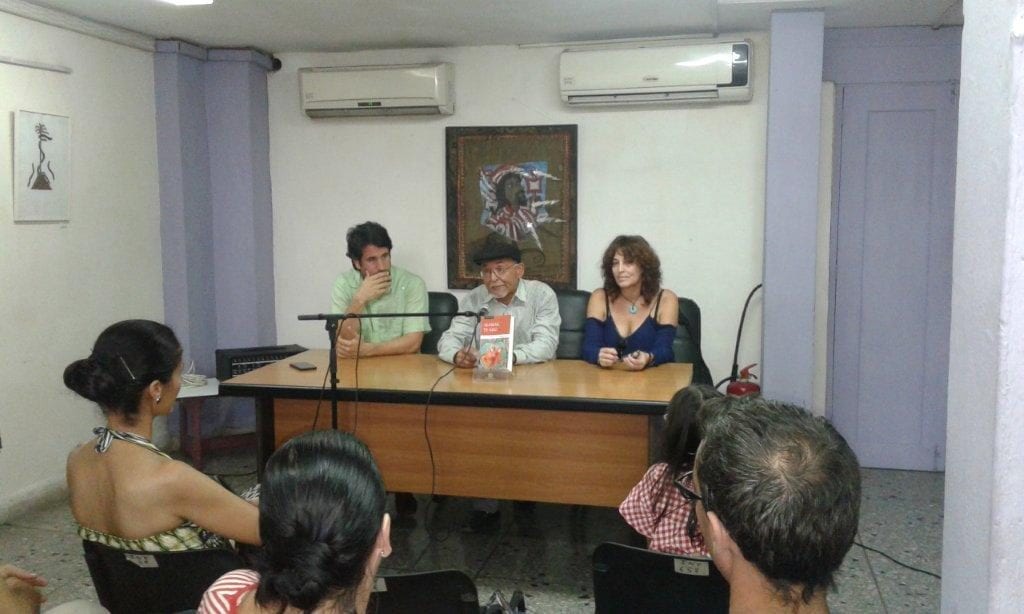 With an excellent prelogue (not prologue) by journalist and storyteller Teresa Dovalpage, we are able to enter this "erotism" from each of their different points of view. As a way of giving their testimony, Dovalpage urged them to each write a personal confession about the subject: like a striptease, whether it was autobiographical or not.
The book is an entertaining read, not only because of the singularity of its stories (some of which are written in extremely beautiful prose), but also because they are illustrated by Cuban artist Leonel Lopez-Nussa's racy work, with minimalistic drawings where an outline can be in the shape of a penis, breast or vagina.
Speeches were made by the publishers and writers Yamila Penalver and Anisley Negrin.
In spite of the bookstore's sub-optimal conditions (there were only fans as its air-conditioning unit hasn't been working for months now), there was a large audience who came wanting to buy a copy, proving once again just how necessary it is to read when a book is worth it.