They come across a picture that makes them want to never return.
Irina Pino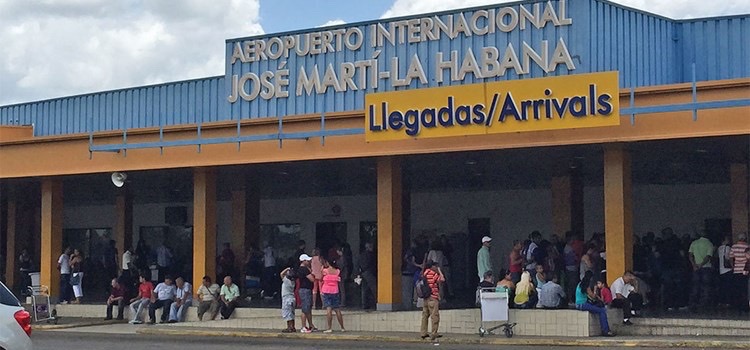 HAVANA TIMES — The uncertainty of what you might find when you return to your country of birth worries Cuban emigres, returning after years of being away.
This has happened to many, who after seeing their families, fixing the problems they left behind, come across a bleak picture that makes them want to never return, not any time soon at least.
Carlos, a friend, almost a brother to me, came to Havana to see his mother after 7 years of being apart. He wanted to be with her, buy her furniture for her room…
He was annoyed from the beginning, he told me about the rough time he was given at the airport, where he was asked for money for carrying his suitcases and there was an employee who told him it was her daughter's birthday and asked whether he could give her something. They also charged him an excessive amount for excess weight.
In the few days he stayed here, he spent two of them looking for furniture. Not at government stores, he don't even think about it, they are super expensive and they aren't at all sturdy, made out of bagasse"(a compressed fiber board made from sugarcane stalks). They should also come with the label: "Keep away from damp conditions, they come apart and rot."
Somebody advised he go to see some private carpenters who dedicate themselves to building all kinds of furniture. He met two who were asked him for 400-500 CUC, promising him that the wood was beautiful and giving him a guarantee. Afterwards, a neighbor told him that they were con artists. He got tired of looking and prices were so high. What could he do? Because his fear of being scammed was greater, he decided to leave the money behind and wait for a second visit.
He had a bad time the whole of his trip, the food he ate gave him diarrhea and made him vomit. He couldn't even drink boiled water.
The same man who had gone through so many torments, waking up at 5 AM in the morning to catch the bus to go to the school where he taught, having to carry buckets of water up the stairs to his apartment and eating only one meal a day… could no longer deal with the problems that were once his.
When we went out together, I saw that he was very preoccupied with not losing his passport and residence papers which he kept in a briefcase close to him. When I asked him why he was doing that, he told me that if he ended up stranded in this country, he would have a nervous breakdown.
The other emigre, who hadn't been back in 11 years, wasn't allowed to have her son in her hotel room, the child has an illness from birth and lives in Santiago de Cuba with an aunt.
She had to rent out a room in a private home in the end and had to be reimbursed for a part of her reservation. The people at the home she was staying in were very nice, they treated her with great affection and she felt as if she were a part of the family.
One of things she had planned to do was to go back to the school where she had studied to meet with an old professor of hers. When she got there, she couldn't go further than the main door. There was a guard there to monitor who was coming in and who couldn't. After showing her passport five minutes after getting there, the response she got was abrupt: "You can't go in." A powerful employee had denied her access.
The questions are blowing in the wind (as Dylan would say): Will these attitudes continue towards Cubans who no longer live on the island? Have we really forgotten that they too form a part of our country?