Cuba's National Theater and its Awful Promotion of the Havana Ballet Festival
Isbel Diaz Torres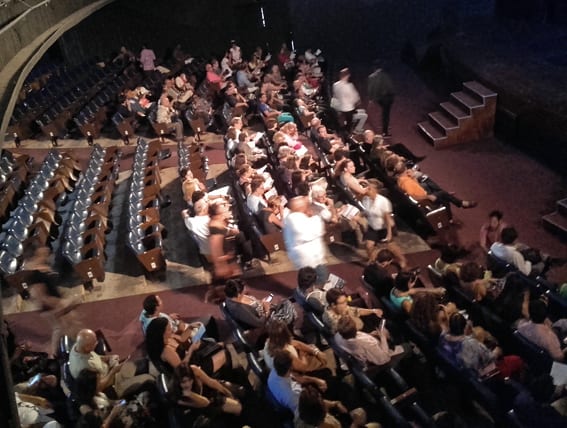 HAVANA TIMES — I was witness to the National Theater's awful management when it comes to promoting the performances that take to their stage, especially when it comes to promoting such an important event like the Havana Ballet Festival which ended on Sunday.
In an exchange of emails between myself and Jose Manuel Cordero Hernandez, who looks after the Internal Communications department at this famous Cuban cultural hub, I was able to verify how bureaucracy and maltreatment can drive the image of a well-renowned institution into the ground.
Mr. Cordero did not only refuse to send me information about the Ballet Festival's program on repeated occasions, but he also labeled my demand to access this information that he had in his hands, "arrogant".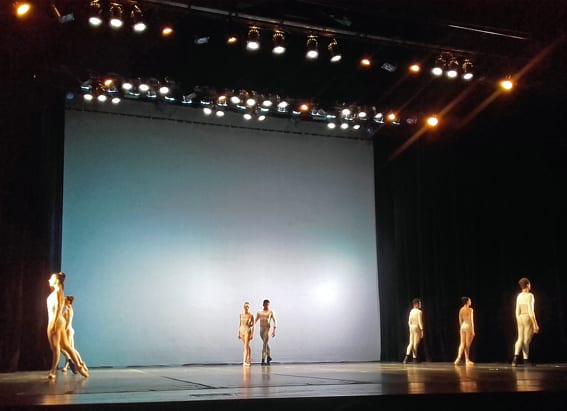 "We don't send out the program which is available on the website," the official said. "If you don't have [Internet] access, then wait until the newspapers publish it."
Maybe it was due to people waiting for this information to be made publicly available that the Sala Covarrubias was only half full on Saturday October 29th. Only half of the room's capacity was able to watch the splendid performance put on by the American Dance Company, which could have danced in front of a packed audience keen to see foreign dance shows, if they had just known that the performance would take place there.
Cordero did not only refuse to offer this public information that he had his hands on, but he tried to pass himself off as the hero/victim by saying that "I doubt that any other theater would have explained so much to you…" and "I've used my own free time to respond to you promptly as I practically have no time."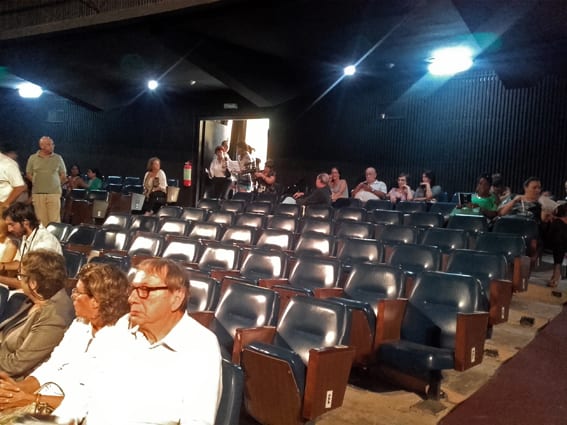 It seems like, in addition to not receiving the information I requested, I should feel grateful because he was just doing (albeit poorly) his job.
Like any good bureaucrat, he also shifted the blame onto somebody else: "it's a sign that all information relating to the Ballet Festival can only be given by those at the Cuban National Ballet."
As well as this unpleasant occurrence, the National Theater didn't open its ticket offices to the public on the date that had been announced on national TV, put up the program on its walls the same day tickets went on sale, and people could only buy four tickets each for all of the Festival's events.
I bought my four tickets to see the American Dance Company, only to see afterwards with great sadness that the room was half empty; and furthermore, I couldn't see any of the Festival's other performances.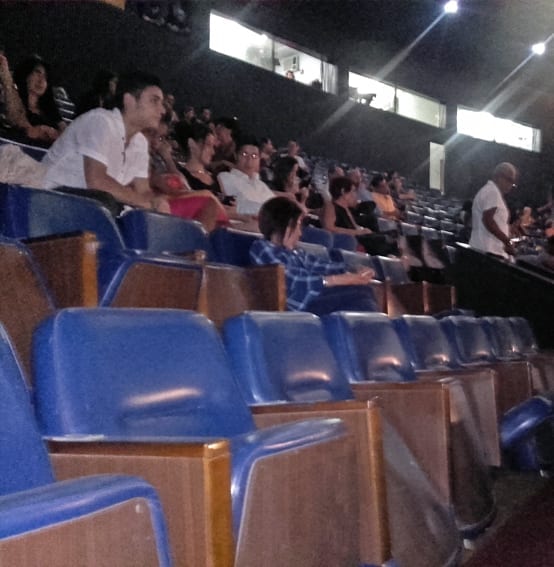 In short, I hope that with the new online ticket purchasing options they have, the National Theater doesn't forget that the Cuban population hardly has access to the internet. I also hope that they can train up their personnel in the Internal Communications Department properly.