The Cuba that Never Changes?
Katherine Perez Dominguez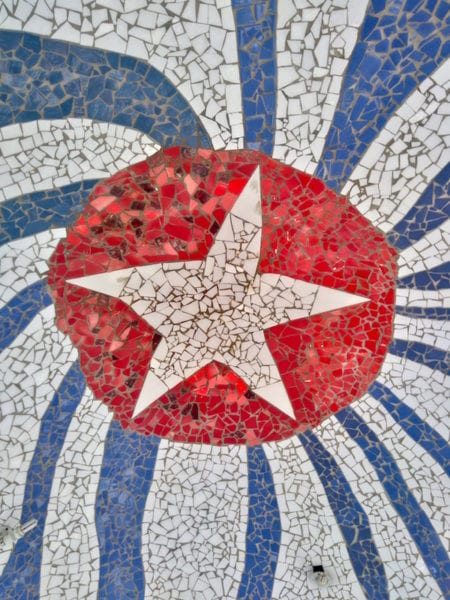 HAVANA TIMES — Having decided to return to Cuba, Cuban emigres (as well as emigrants from any other country, of course), find that they have to resolve a series of fundamental matters so they can adapt to their new place of residence. These matters come in every shape and size, and imply basic issues such as where and what will you live off, as well as not so important issues that relate to the context you've returned to.
You might think that this last matter is easy, that in the end, you're returning to what you know, to a comfort zone you left some time ago but you couldn't entirely detach yourself from. You have family, friends, neighbors, old acquaintances there. There they speak your language (in the widest sense of this word, both linguistically and culturally). And in some way or another it is like this.
However, the passage of time always has to say something about this. There isn't any country that I know of – including Cuba, even though it makes progress extremely slowly and is stuck in time – that remains static and paralyzed. Change is a consubstantial part of human society.
I have a Spanish friend who lived in Cuba for three years. When he returned to Spain, they hadn't only changed the currency and prices (which had become much more expensive), but society also seemed to give off new airs coming from Europe and he could just about understand the language that under-20 year olds were speaking. Just five years later, when my friend had gotten used to the euro and his personal and professional situation had become stable, the economic crisis hit Europe and posed new challenges to those who return.
Cuba, which is still a very special case in an international context, hasn't been able to escape the natural transformation of any human society either. When I left the island in 2006, the mobile phone was just a cult object that a very few privileged people could own, Internet was a great mystery, Havana was falling to pieces and it didn't seem to have any other solution outside of the historic center and the relentless Eusebio Leal, migration laws remained stuck in the Cold War, private enterprise was limited to renting out rooms to tourists and some restaurants.
Today, the Cuban landscape has changed completely in this respect. Not only are mobile phones now notably widespread, but the Internet is no longer a strange science fiction creature either. Wifi has arrived and has taken over the city's parks and avenues. Another thing that has changed greatly is the price of this service, although it has the same dubious quality and the baffling reality that you still can't have internet access in your own home.
However it's there, and while I have to lay down on park benches and building walls, always checking to see if fire ants don't fall down from the trees, I can be in touch with my friends, read up on current events (it's been a long time since TV and newspapers have stopped being a trustworthy source of information, in my opinion, not just here in Cuba but around the world), and even work.
Another subject which has come as a pleasant surprise is the intense reconstructive work that is going on in the city. Everybody who knows me is aware just how much I love Havana. It's not just because I was born in this crazy and carefree city, but because I've also always considered it a beautiful city. The Cuban capital has a great architectural wealth and variety that would make any capital envious. Minimal construction work post-1959 as well as the dubious technical quality and unbearable ugliness of the majority of these post-revolutionary buildings, the island being cut off from the rest of the world, among other factors, have had an influence, for better or for worse, in the conservation of a city which was mostly built during the Colonial and Republic eras.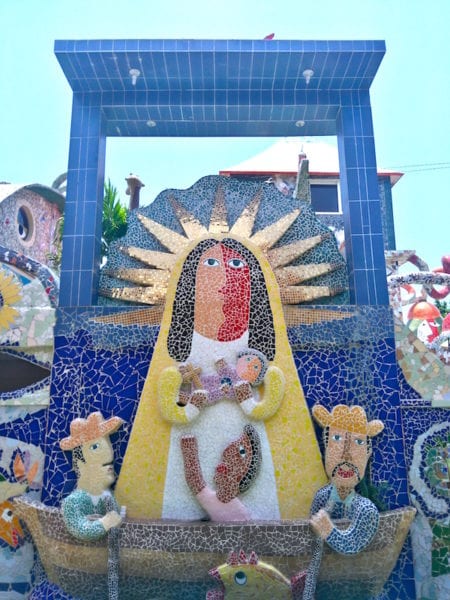 Therefore, it's a diverse city, where its neighborhoods not only vary in architectural style but also in spirit. And even when we have lost a part of this valuable architectural legacy – I'm thinking about Havana's many movie theaters for example, the majority of which are in a dreadful state, either completely in disuse or have been reconverted-, we still maintain a large number of buildings that have made us famous across the globe.
However, the situation with housing and private homes is different. Without the means to be able to carry out maintenance work on their homes, many families have had to live together in places that are literally falling down, and many continue to do so even today.
Hurricanes, shortages in construction materials, cut-throat prices and rock bottom wages, overcrowded homes and others which are divided into numerous tiny rooms and attics in the face of meager housing developments in a city which is growing demographically and not being met with construction projects, among other factors, can be seen in many of Havana´s neighborhoods.
However, you just have to walk along the streets in Vedado or Playa to see that this situation is beginning to change. Houses are being rebuilt, renovated, while the original spirit of the building is being respected a lot of the time. The buzzing activity of workers and trucks with construction materials is a reality today.
There's no doubt about it, the new law that allows people to buy and sell their apartments and houses has had a lot to do with this situation. Those who return, or Cubans who live abroad, too. And even though I have no data to back this up, I'm under the impression that opening up the national economy to private enterprise has similarly influenced improvements in some Cuban families' financial situations.
In any case, a lot of things have changed while many others haven't changed at all. I'd like to continue talking about some of these subjects in this personal and subjective space, like an author who believes that one single truth doesn't exist, but that life is made up of millions of small stories.