Racism Erases Artistic & Religious Heritage in El Rincon, Cuba
By Carlos Fragela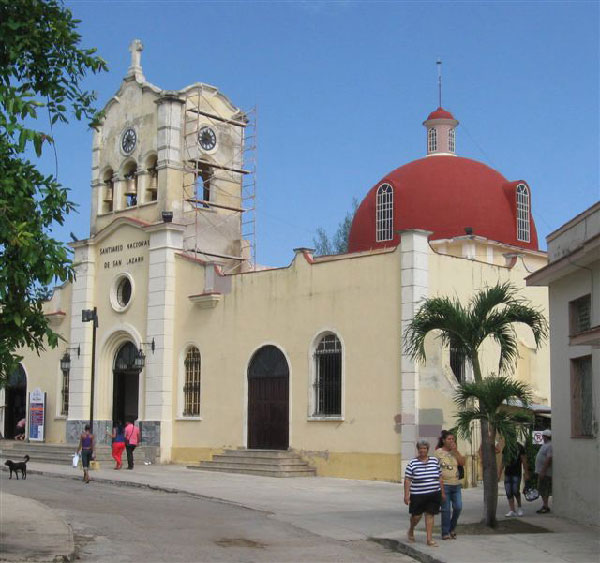 HAVANA TIMES — Cuba's well-known Saint Lazarus sanctuary, located in the town of El Rincon, in the locality of Santiago de las Vegas, La Habana, has been undergoing restoration for several months now.
The church has become known as a place of pilgrimage, where believers from all over Cuba make vows to the saints they venerate. At this church, restorers were able to rescue a deteriorated mural painting on the dome.
Thanks to the work of these restorers, the mural was able to see the light of day again. But it happens that a person with some degree of authority issued instructions to remove from this mural the only black angel that appeared in the composition, made up of 34 cherubs.
What gives anyone the right to make such a radical decision? What will the Cuban people, made up of different races, say when they hear of this measure? Is this church which discriminates on the basis of color the same church that preaches love for one's neighbor?
The incident is quite sad on two accounts: it reminds us that racism is still very much alive in Cuba, and demonstrates the lack of ethics of some restorers, who willingly transform a work of art that does not belong to them.
One of the basic principles that govern restoration work is respect towards the physical characteristics of a piece. When any kind of intervention is required, it is done using the materials employed in the original. Under no circumstances can one deliberately change the appearance of the original.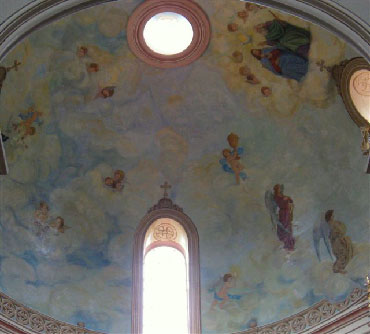 I did different restoration jobs in Havana's San Francisco de Asis cathedral for some time. A cupola in this church also has mural painting where a black angel appears next to a group of blond ones.
It is clear such paintings were the Church's way of accepting that one should not exclude anyone because they are different – ultimately, all of us are different.
Discrimination, in all its forms, has caused much harm and brought no small amount of unnecessary suffering upon innocent people. Only ignorance and backwardness make such acts of exclusion possible at this stage in the development of human knowledge.
How much egotism and lack of sense many human beings continue to show, while proclaiming themselves superior to animals.
There is an old song that tells the story of a man who painted murals at churches. A black man, he would never paint an angel his color. The song seems to forget this painter would not have had the authority to paint his angels the color he wished, that he merely received instructions to use light colors.
It remains to be seen whether, one day, Cuba's much-venerated Regla Virgin will be removed from its shrine in the church for being black.

Click on the thumbnails below to view all the photos in this gallery. On your PC or laptop, you can use the directional arrows on the keyboard to move within the gallery. On cell phones use the keys on the screen.