Couple that Fought for Same-Sex Marriage Weds in Ecuador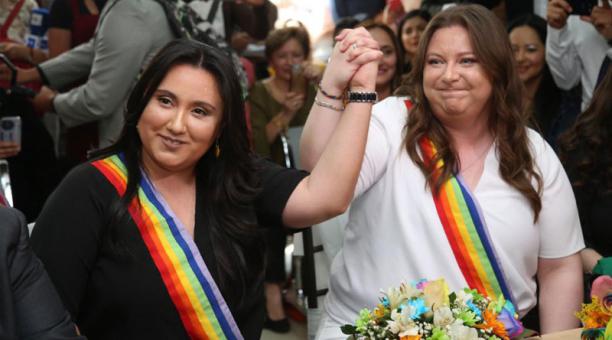 HAVANA TIMES – A female couple whose six-year legal battle helped pave the way for same-sex marriage in Ecuador tied the knot on July 5th, reported dpa news.
Ecuador's Constitutional Court authorized same-sex marriage in June, six years after Pamela Troya and Gabriela Correa sought permission to marry.
The women wed in the capital, Quito, at the same civil registry office that initially denied them, according to the daily El Telegrafo.
Many of the nearly 60 people who attended had to wait in another room as the service reached full capacity.
Troya thanked all those who had helped her and Correa "to consolidate this great dream and this great battle for dignity, for rights and for justice, for the recognition of our families and for equality."
Several couples have wed since the Constitutional Court approved same-sex marriage with a narrow majority.
Ecuador is among a handful of South American countries that have legalized gay marriage. It remains a controversial issue in the Catholic-majority country.