Cuba Baseball Season Starts Nov. 3rd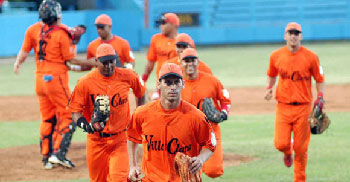 HAVANA TIMES — The 2013-2014 Cuban league baseball season begins with a full eight-game schedule of games on Sunday November 3rd. The official inauguration takes place in Villa Clara where last season's champions play runner-up Matanzas starting at 2:00 p.m.
Just as last season, the 16 teams will play a first round of 45 games each with the top eight squads making it to the 42-game second phase of the season with reinforcements from the eliminated teams. What's left of the eight teams eliminated will continue to play amongst themselves.
The first phase will take place between November 3 and December 29 and the second half of the season from January 11 to March 17, to be followed by the playoffs among the top four teams to be played in late March and early April.
A new edition on the 2014 calendar will be a two month under-23 tournament in August and September as a prelude to international competitions.