EU Slams Arrest of Senior Venezuelan Opposition Figure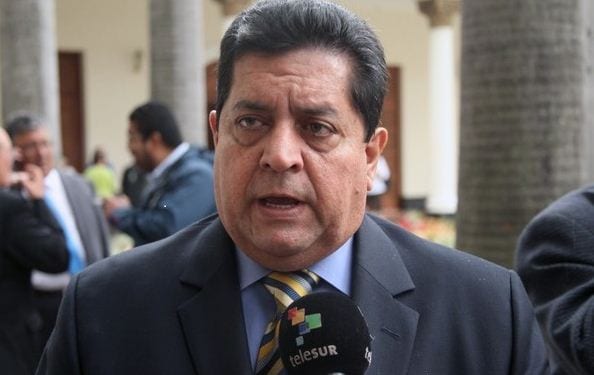 HAVANA TIMES – The European Union has slammed the detention of leading Venezuelan opposition politician Edgar Zambrano as a "flagrant violation" of the constitution and called for his immediate release, reported dpa news.
The vice president of Venezuela's opposition-controlled National Assembly was arrested by intelligence agents Wednesday night in Caracas, noted NPR.
Edgar Zambrano was in his car when he was surrounded by SEBIN intelligence agents. When he refused to leave car, agents used a truck to tow it with Zambrano inside to the SEBIN headquarters
"It's a politically motivated action aimed at silencing the National Assembly," an EU foreign policy spokesperson said in a statement on Thursday.
"The European Union calls for Edgar Zambrano's immediate release and holds the relevant authorities responsible for his safety and integrity."
The statement called for the full respect of the immunity of all members of the National Assembly including its president, Guaido.
"The EU will continue to react, through its different policy instruments, to further erosion of democratic institutions, the rule of law and human rights," the spokesperson added.
Venezuelan President Nicolas Maduro created the Constituent Assembly in 2017 in a bid to usurp power from the National Assembly. Maduro, who was re-elected last year in a disputed vote, has presided over an economic collapse and humanitarian crisis in Venezuela.
Dozens of countries, including the United States and Colombias have recognized Guaido as the country's interim president.
Last week, Guaido recruited some members of the military to successfully release opposition leader Leopoldo Lopez from house arrest.
However, the coup attempt against the Maduro regime failed because most of the military did not follow Guaido's call and remained loyal to Maduro's socialist government.