Mujica Fears a Left-wing Coup in Venezuela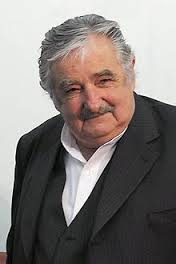 HAVANA TIMES – The outgoing president of Uruguay, Jose Mujica, confessed that he fears a left-wing military coup in Venezuela, "and if it happens the defense of democracy will go to hell."
"It would be a grave error to leave the Constitution," said Mujica, who on Sunday will leave office, turning over the presidency to oncologist Tabaré Vázquez, a fellow member of the progressive Frente Amplio coalition.
The comment was made to the "El País" of Montevideo newspaper, which today ran a preview of an interview with Mujica, scheduled to appear in full in the Saturday edition.
Currently "there are smart ways to destabilize a government" and "it's much easier to lead a government to commit stupidities," Mujica said.
The Uruguayan president clarified: "that doesn't mean such is happening in Venezuela". "I do not know what is happening in Venezuela; they have a supply crisis and dissatisfaction among the people, that I have no doubt of."
On Wednesday, Mujica warned that there are those who want "to overthrow the government" of the constitutional president of Venezuela, Nicolas Maduro, and that "nobody likes the idea being overthrown."
"That causes tension" that exists these days in the South American nation, said Mujica, at a time when the Uruguayan political opposition demands a statement on the subject.