Ortega Told to Protect the Lives of His Prisoners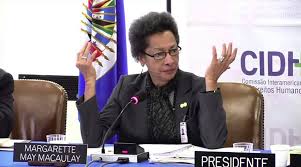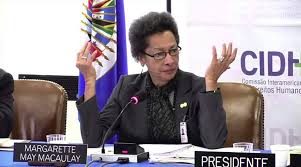 HAVANA TIMES – The president of the Inter-American Commission on Human Rights (IACHR) of the OAS, Margarette May Macaulay, urged the State of Nicaragua on Thursday to "protect the life and integrity" of some 558 people arrested in recent months by his government.
Macaulay, who is also a rapporteur on the Rights of Women, began a visit to Managua on Thursday, where she met with leaders of human rights organizations and social movements, reported IACHR spokespersons in the country.
"The president of #CIDH urges the State of #Nicaragua to protect the life and integrity of detainees," the autonomous organization of the Organization of American States (OAS) said in a tweet.
The rapporteur expressed concern about the serious state of health of Brenda Muñoz, one of the 46 women imprisoned for participating in protests and who suffers from pancreatic cancer without receiving the proper treatment in prison.
Macaulay also met with women members of the Pro-Freedom Committee of Prisoners and Political Prisoners. In that meeting they told her: "We are in a country where the violation of human rights is flagrant, we are in a state of defenselessness, the only thing left for us is to raise our voices and continue to cry out," the IACHR indicated.
According to the opposition Civic Alliance, in Nicaragua there are 558 "political prisoners" (512 men and 46 women). Many of them are being accused of serious fabricated crimes, such as terrorism and organized crime.
The country is experiencing an acute political crisis that began with a student protest on April 18, and intensified rapidly as a result of the deadly action of Daniel Ortega's police and paramilitary forces.