Tens of Thousands at Aid Concert for Venezuela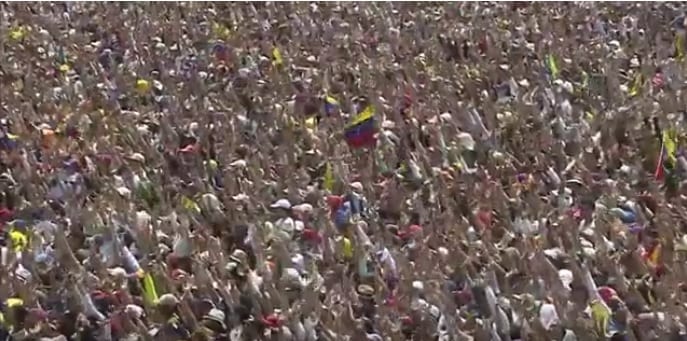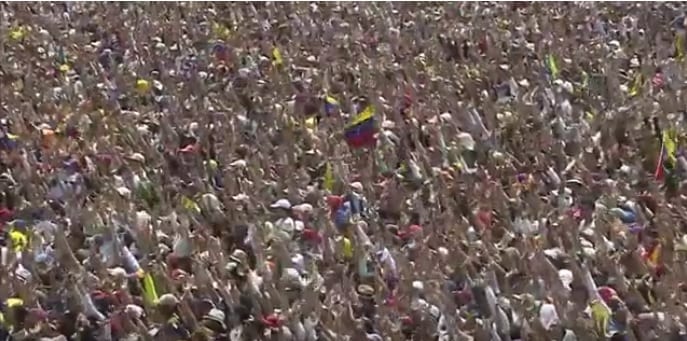 HAVANA TIMES – Tens of thousands of Venezuelans and Colombians are attending a charity concert today for Venezuela that aims to raise 100 million dollars to help people suffering food and medicine shortages, reports dpa news.
The concert hosted by British billionaire Richard Branson is being held from 11 a.m. to 5 p.m. in the Colombian city of Cucuta on the end of the Tienditas border bridge, which the Venezuelan opposition wants to use to take tons of foreign humanitarian aid into the country on Saturday.
The concert, dubbed Venezuela Live Aid, was due to feature about 35 Hispanic artists, ranging from Spain's Alejandro Sanz and Colombia's Carlos Vives to Dominican Juan Luis Guerra.
It started off with attendees singing the Venezuelan and Colombian national anthems and calls for freedom and the entry of humanitarian aid, which Venezuelan President Nicolas Maduro wants to keep out.
Colombian broadcaster Caracol estimated the number of people present at 250,000. Those attending include President Ivan Duque, while Chilean President Sebastian Pinera was expected to arrive later.