Tropical Storm Kate Forms in Bahamas, No Threat to Cuba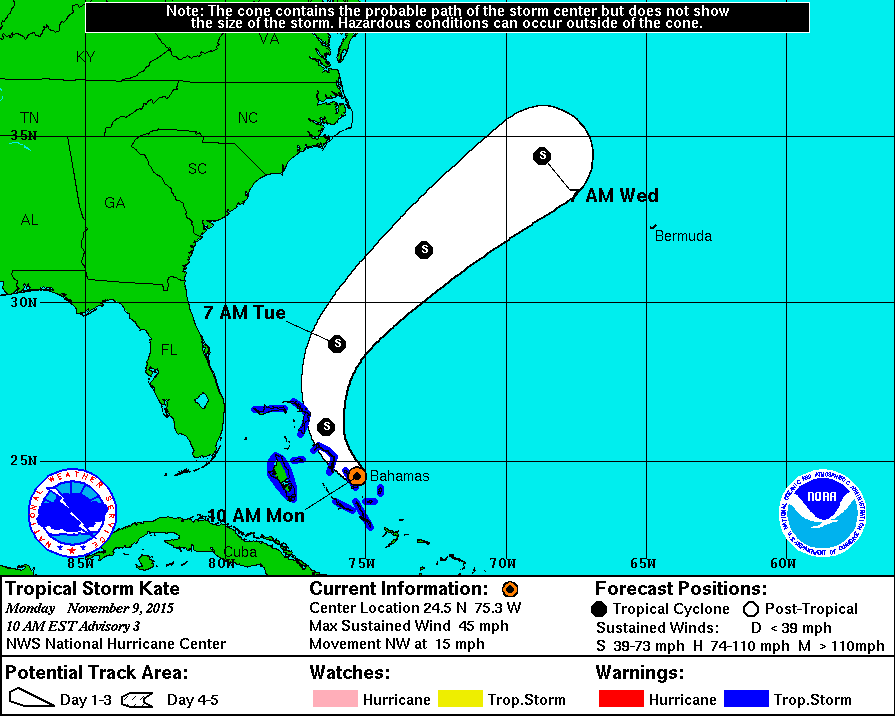 HAVANA TIMES — Tropical Storm Kate formed today in the central Bahamas. It's projected course has it moving first to the northwest and then northeast without affecting Cuban territory.
At 10:00am (EST) on Monday, the stormhas maximum sustained windsof45mph and acentral pressure of1008millibars. It is currentlymovingnorthwest ata speed of 15 mph.
A tropical storm warning is in effect for the central and northern Bahamas.