Venezuela Hit by New Power Outage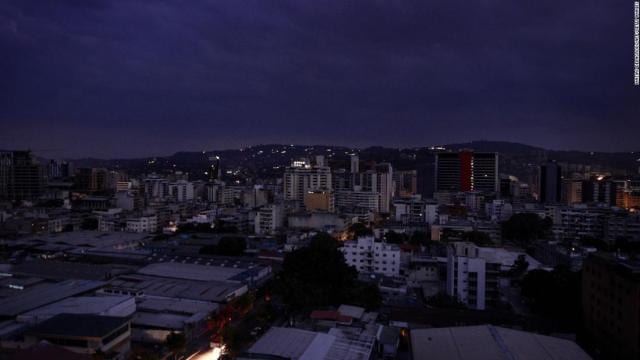 HAVANA TIMES – Venezuela experienced on Monday a new widespread power outage just weeks after most of the country was left in the dark for more than 100 hours as its electricity network faltered.
Just a couple of hours after Vice President Delcy Rodriguez claimed that "pretty much the whole national [electrical] service has been restored," South American broadcaster NTN24 reported that 18 of Venezuela's 23 states were affected by the new blackout.
According to the NetBlocks internet observatory, 88 per cent of Venezuela was offline late on Monday, eight hours after the first reporting of the new outage.
The Caracas government attributed the blackout to another sabotage by the United States, as it had done two weeks earlier.
In a televised address, Rodriguez named US Senator Marco Rubio, National Security Advisor John Bolton and Secretary of State Mike Pompeo as "the trio misfortune, perversity and criminality," saying they had devised the plan to hurt Venezuelans.
The blackout came as Russian military officials arrived in Venezuela for talks on defence industry cooperation amid a power struggle in the country between Moscow-backed Maduro and US-backed opposition leader Juan Guaido, who declared himself interim president in January.
Pompeo said his country "will not stand idly by" as Russia inserts troops into Venezuela, in a phone call with his Russian counterpart, Sergei Lavrov, according to a State Department statement.
Lavrov, meanwhile, accused the US of threatening Venezuela's "legitimate government" and attempting to "stage a coup."