Venezuelans "Elect" Mayors in Unopposed Elections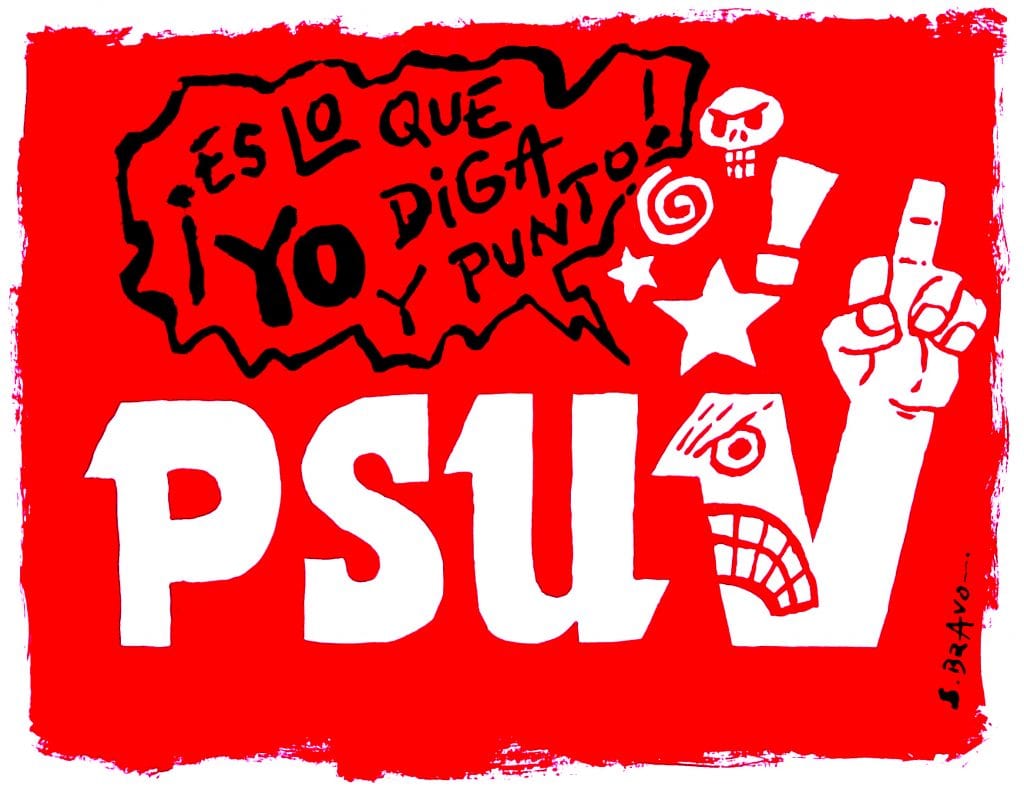 HAVANA TIMES – Venezuelans will vote tomorrow in the elections for 335 mayors and one regional governor, which will be held without formal participation of the opposition, which protested the lack of fair conditions.
The vote, with a predictable victory for the United Socialist Party (PSUV) of President Maduro, were preceded by the governors' elections of October 15, in which the ruling party won in 18 of 23 states.
The PSUV dominates most of the city halls around the country and in these elections expects to expand its control.
At present the opposition has 76 of 335 mayors offices and tomorrow will most likely see its quota drastically reduced, due to the withdrawal of the main parties, Primero Justicia, Acción Democrática and Voluntad Popular, which refused to participate, denouncing the lack of conditions of fairness and electoral transparency.
The National Electoral Council (CNE) reported that on Friday the installation of the 14,384 polling stations began and that almost 100 percent were already enabled, with some remaining located in remote areas.
"The CNE is making the necessary efforts for the installation of polling stations and voting machines in those areas where geographical and accessibility conditions slow down the process," said the CNE rector, Tania D'Amelio.
In the western state of Zulia, the regional governor will also be elected, after the winner of the October 15 election, opposition candidate Juan Pablo Guanipa, was stripped of his office for refusing to swear to the Constituent Assembly, an all-powerful body dominated by Maduro supporters.
The dispute over that governorship has opposition candidate Manuel Rosales, who already held the position and who was in exile for several years in Peru, and the PSUV candiate Omar Prieto.
Election Day will have a small group of some 60 observers from Argentina, Brazil, Colombia, Costa Rica, Spain, United States, Suriname, Uruguay, Peru, Dominican Republic, France, Paraguay, United Kingdom, Honduras, Nicaragua, El Salvador, Chile, Colombia and Belgium, admitted by the CNE.
The ruling party took advantage of the almost null presence of the opposition in the campaign to mobilize their sympathizers, and their main leaders led by President Maduro made daily calls for a clean sweep of the 335 city halls.
The opposition was unhappy with the results of the October governors' elections, alleging that there were a series of irregularities that were not corrected for tomorrow's vote.
Maduro said Friday night that the country needs "mayor who come with love, humility and a willingness to work."
Despite the economic crisis, with hyperinflation and economic depression, Maduro recently announced he will seek re-election in 2018 against an opposition opponent until now unknown. The government has already disqualified numerous opposition leaders from running for office, including Henrique Capriles, runner up in the 2013 vote.
Candidates for mayors were warned by Maduro that the winners must also swear to the Constituent Assembly to be able to hold office.