Is Ortega Preparing his Party for Early Elections?
FSLN Election Committees Meet in Leon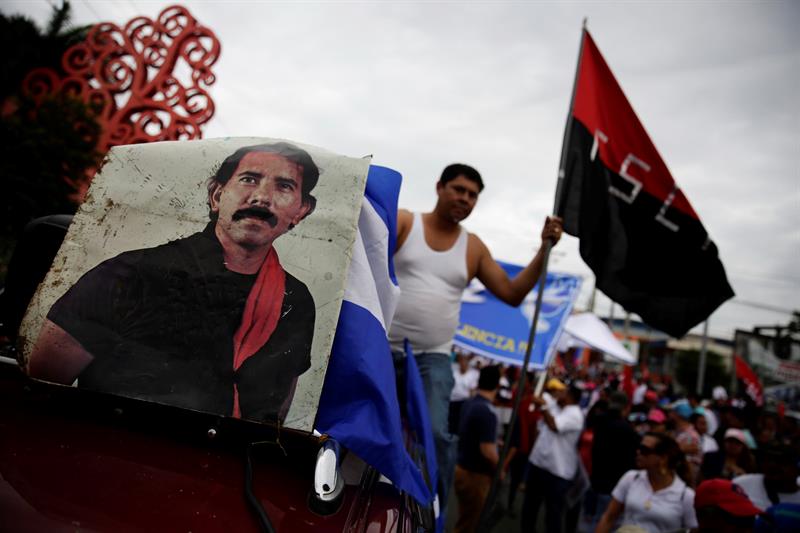 "We can give anything, but early elections never," affirms an FSLN militant, but in cities like Leon meetings already began to discuss the issue
By Ismael Lopez (Confidencial)
HAVANA TIMES – Daniel Ortega's ruling Sandinista National Liberation Front (FSLN) has begun to insinuate very subtlety to its territorial structures that they must be prepared for an eventual advance of elections. And, they even give a date: 2020.
The issue has begun to be discussed in party meetings. "For a month now, we have been told that we should be ahead and ready in case circumstances lead us to hold elections in 2020," a member of the FSLN structures in the north of the country told Confidencial.
"And you know that the FSLN as a revolutionary party is always ready for any scenario," he boasted.
The government of Daniel Ortega is under pressure from the international community to advance the elections as a peaceful solution to the crisis the country is experiencing, however, in its statements he repeatedly insists that elections will be in November 2021 as scheduled, although the issue is not totally ruled out.
Summoned in Leon
Last Monday, June 2, for example, the FSLN political secretaries of neighborhoods and election committees in Leon were summoned to a 5:00 p.m. meeting at the Jose de la Cruz Mena Municipal Theatre.
"Good morning, the members of the election committees are being summoned. Be there," said the WhatsApp message, which Confidencial had access to. "When you sign up, you must put the Voting Center of your electoral committee," it said.
However, a State official, a member of the FSLN's old guard, who still supports the dictatorship, thinks that talking about early elections "is nonsense."
"The coup was defeated—he assures— "and advancing the elections would be a bad precedent, this country would return to chaos," he estimates.
The militant assures that in Nicaragua there was a coup d'état financed by the United States and affirms that if his party advances the elections it will be a sign of weakness.
In the nineties: nine months before
The advancement of elections is requested to Ortega not only by the international community, but also big capital, with whom he maintained an alliance from 2007 until it ended in April 2018.
In 1990, the FSLN advanced the presidential elections. from November to February. Ortega finally lost that vote to Violeta Barrios de Chamorro.
"That scenario was different, the correlation of forces was different," asserts this old guard FSLN member. "The socialist block had fallen, the war had us in ruins and we were losing control. Now we have never lost control," he assessed.
However, Ortega faces his worst moment since returning to power in 2007. A civic rebellion has withstood the hardest blows of the repression and he has lost support from part of his base and historical militants who did not agree with the violent repression against the students. Likewise, the economy in free fall and international sanctions have already reached his wife and Vice President Rosario Murillo; their son Laureano, in charge of the state investment agency ProNicaragua, and their in-law Francisco Diaz, who heads the National Police, among other officials.
"We can give anything: release the prisoners, allow them to march, to return, but early elections never. We will see you in 2021," he said.
Parties like the PLC (Liberal Constitutionalist Party), controlled by the ex-President Arnoldo Aleman, an ally to the Ortega dictatorship, is already preparing, nevertheless, to go to elections.
On a paid program broadcast on Radio Corporacion, the PLC announced last Thursday that their electoral committees were ready for eventual elections and that they were visiting the territories to have their "machinery" ready.