The Prayer of Today's Cubans
Cartoon by Yasser Castellanos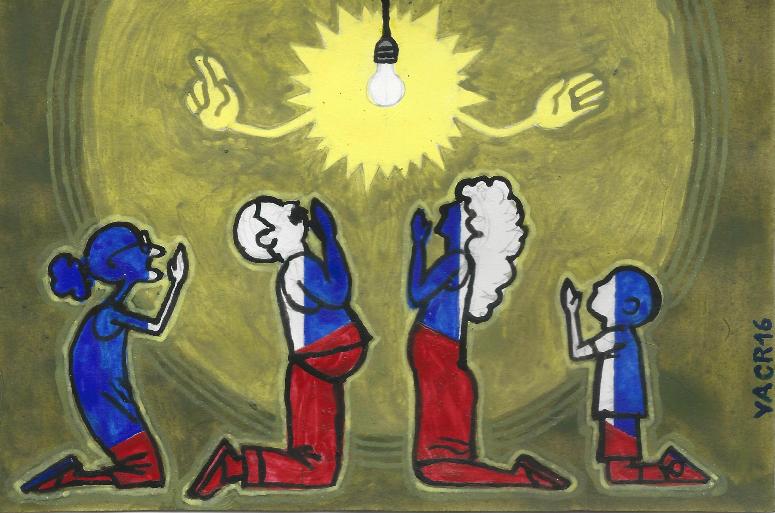 HAVANA TIMES – With the bad economic news of recent days many Cubans are worried of a possible return of the prolonged blackouts that plagued the country in the 1990s.
Reports in the alternative and international online media and word of mouth note the continued worsening of the economic and political situation in Venezuela, the main oil supplier to Cuba under highly preferential terms.
For now, the government of Raul Castro has cut back on electricity use at state workplaces and says the general population will hardly be affected.
However numerous reports have already begun to appear regarding hours long power outages in several neighborhoods of the capital. Likewise, bureaucratic services at government offices are likely to become even slower than usual.