Photo Feature by Elio Delgado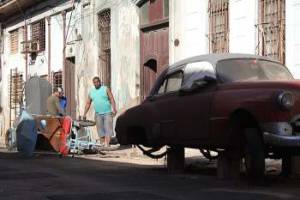 HAVANA TIMES, Jan. 21 – It's not possible to escape the reality of the arrival of a new year.  Tied to this event is the celebration of yet another anniversary of the victory of the Cuban Revolution, on January 1, 1959.
When we go for a walk down the street, we see images of working people struggling to overcome the difficulties – each one involved in their own personal battles but all of them, in one way or another, celebrating both events.

Click on the tumbnails below to view all the photos in this gallery