Afro-Cuban Cultural Heritage and Three Kings Day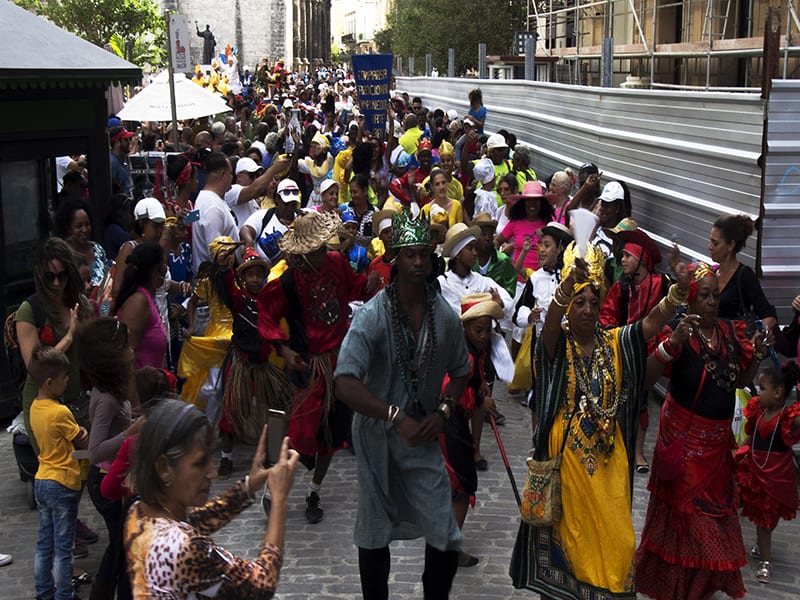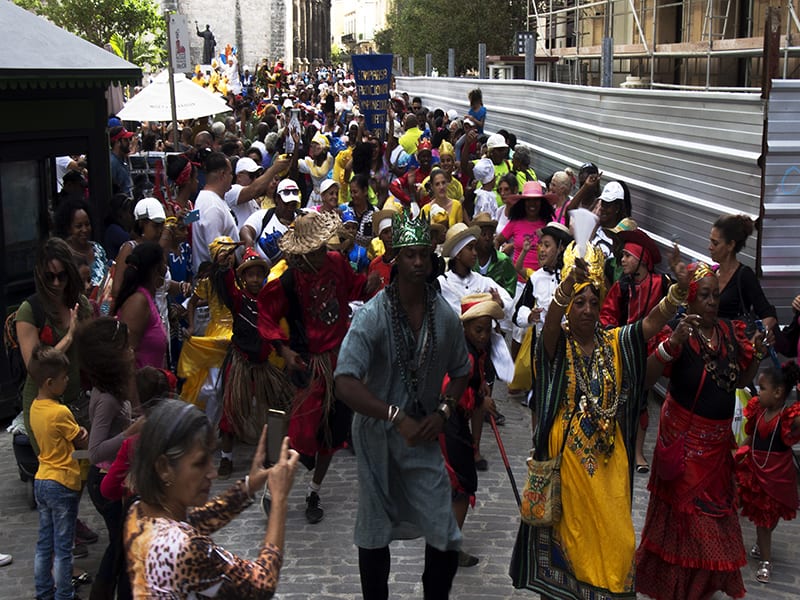 Photo Feature: Elio Delgado Valdes and Elvira Pardo Cruz
HAVANA TIMES – Every January 6th, the Afro-Cuban ethnic association parade starts off in Plaza de San Francisco de Asis, recalling the festive tradition that used to take place a long time ago in the 17th, 18th and 19th centuries on Three Kings Day.
Backed by the Casa de Africa Museum belonging to the Havana City Historian's Office, since 1986, the cultural event promotes preserving an ancestral tradition, bringing ethnic associations together, actors and stilt-walkers to reproduce a performance that originates from Cuba's colonial era. During that period the one day was the only time that the authorities allowed Black slaves and freed slaves to come together and celebrate, and to receive a present at the Palacio de los Capitanes Generales.
The route begins in Plaza de San Francisco de Asis, going down Oficios Street until it reaches Plaza de Armas, moving towards El Templete where the ceiba tree is (a symbol of this city's founding). The Ñáñigo beats and demons refer to the celebration of Abakua Day, then it continues on to Plaza de la Catedral, then to Plaza Vieja, where it ends with a closing ceremony.
Residents of the Historic Center come together, as well as visitors, and there are people of all ages following the beat of drums and the emblematic characters of the traditional custom, the hallmark of this living cultural heritage.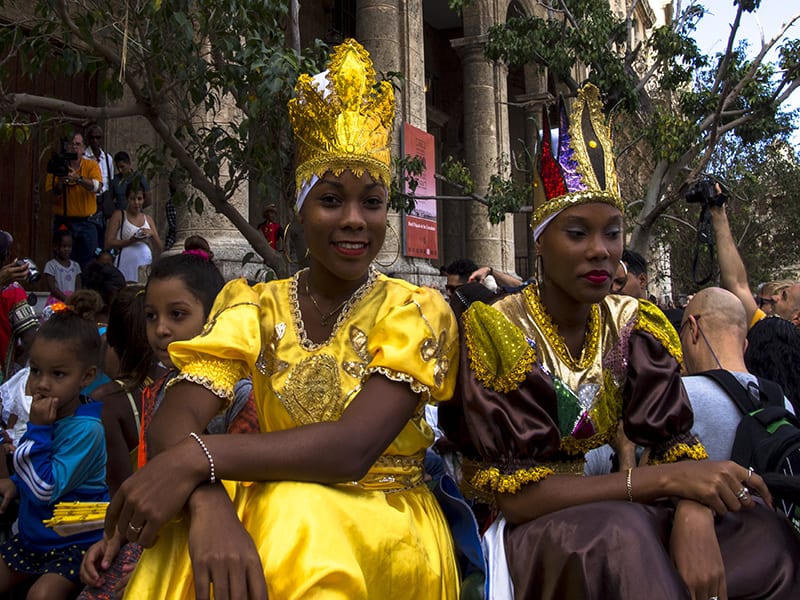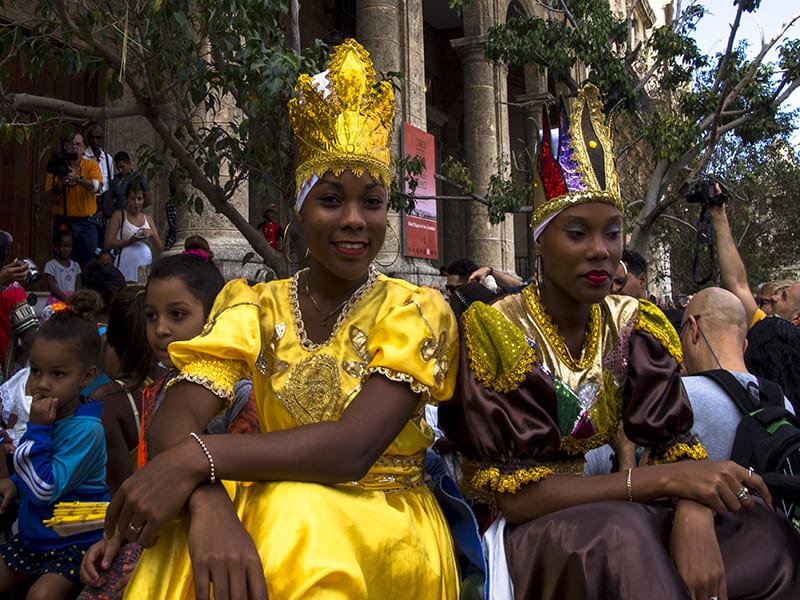 Click on the thumbnails below to view all the photos in this gallery. On your PC or laptop, you can use the directional arrows on the keyboard to move within the gallery. On cell phones use the keys on the screen.