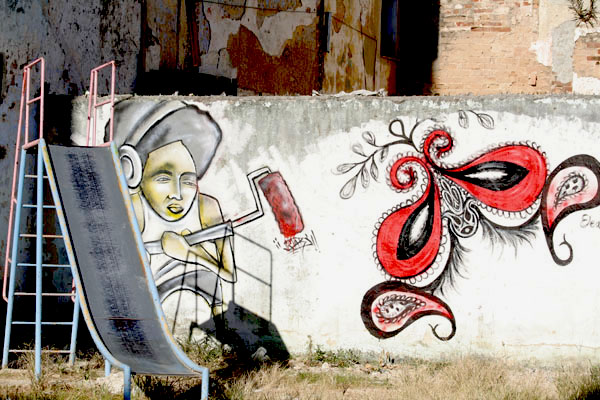 Photos by Elio Delgado Valdés
Text by Elvira Pardo Cruz
HAVANA TIMES — More and more graffiti catches our eye as we stroll down the streets of Havana today. Some consider it a form of urban art, while others regard it as a kind of vandalism.
What's certain is that this visual language, consisting of signs and images, stems from the artist's need to freely express themselves. It is a pictorial language employed by individuals and social movements around the world to express ideas. Today, the practice has taken on other connotations and has become a means of reflecting daily life (or to convey suggestive messages) in different areas around the city.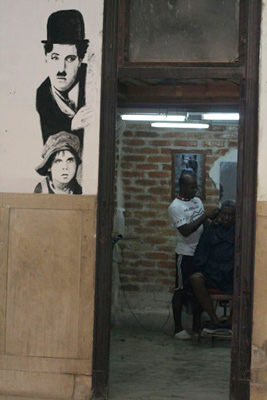 It is unclear when the practice arrived on the island. For some, it is linked to the rap movement which took off in the 90s. Following the triumph of the revolution in 1959, images of Che Guevara and slogans from the period began to be seen throughout cities. Before that, revolutionary and student movements painted their slogans around town.
The Havana Biennale, an event sponsored by the Wifredo Lam Contemporary Art Center, has encouraged and favored the proliferation of graffiti art. We are beginning to see large murals next to avenues and on buildings authored by renowned Cuban and foreign visual artists, such as Kcho, Fuster, Salvador Gonzalez, Maikel Herrera and others. These works reflect Cuba's social imaginary (popular characters and daily scenes). Other places such as the well-know Bodeguita del Medio or Callejon de Hamel are areas where graffiti art is common.
Described as an ephemeral art, graffiti gives young artists a means of expression in "outdoor" galleries where their works can be displayed without the usual red-tape involved.
The spaces where these murals are painted go from public spaces, public transportation, telephone booths, public bathrooms, the facade of stores and playgrounds. I do not believe it is accurate to refer to this practice as a form of vandalism or kitsch. It is a means of social expression that is gaining strength and appealing to our common sensitivity. We must learn to appreciate from a different vantage point, to see these spaces as a new modality of "open" gallery. It is an art for everyone, a new form of visual expression, art taking to the streets.
New times demand new forms of thinking. Art evolves and new media continuously arise. We are now seeing this type of art take over an aging city, a kind of alternative form of creative expression for everyone's enjoyment.
Do we not admire the cave paintings of antiquity, perhaps the remotest precursor of this form of popular expression?
The ancients painted on the walls of caves. Today's artists paint the walls of Havana. We can regard both as artists, provided they do not engage in vandalism.
Click on the thumbnails below to view all the photos in this gallery. On your PC or laptop, you can use the directional arrows on the keyboard to move within the gallery. On cell phones use the keys on the screen.