By Irina Echarry, photos: Caridad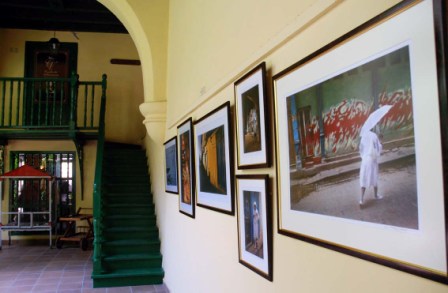 HAVANA TIMES, May 12 – It looks as if photographers Chip Cooper of Alabama and Nestor Marti of Havana had painted the walls of the Cuban capital with their lenses. The exposition titled "Side by Side" is open for viewing through June 17 at the Julio Larramendi Gallery in Old Havana.
Strong yellows, intense or light blues, pinks, greens and reds take you by the hand on a tour of columns, balustrades and streets, or they simply let us know that we are in Old Havana, a very old city and at the same time modern.
The pictures capture the dynamics of the people, their night lights, the spiritual peace of a pensive man facing the sea, the foam of breaking waves, the beautiful iron work decorating old buildings and such well known places that identify the city such as the Morro lighthouse and the Capital Building. The photos will comprise a book full of the passions of the two artists for this city.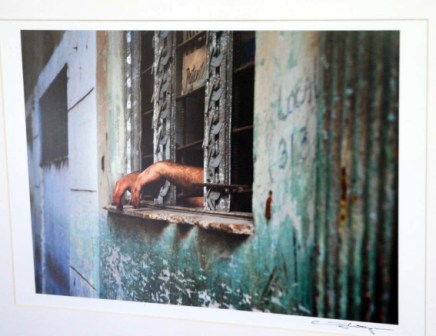 Nestor Marti works at the Office of the Havana City Historian. He knows ever inch of the Historic Center and much of Havana knows him. He can be seen daily walking on the paving stone streets, discovering something new with his camera.
Chip Cooper, took the time to answer a few questions for Havana Times. In his answers his motives become clear for photographing the city, like a maiden, peacefully posing for whoever wants to look at her.
Where did the idea of the exposition come from? Why did you select Havana?
At the University of Alabama we have what is called "the Cuba initiative" started in 2001 by Bob Olin the Dean of Arts and Sciences. The initiative is to promote better exchange between the university and Cuba. Dr. Leal requested I come down and start a photographic project with Nestor Marti in may 2008. We were asked by [Eusebio] Leal [the Havana City Historian] to concentrate on the old city. Nestor and I tried to capture the mystery and beauty of the place and its people.
What do you like most about this city?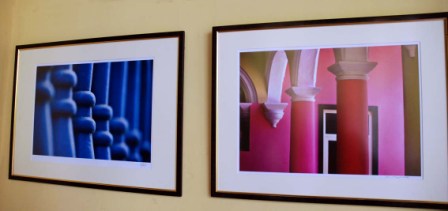 I prefer the people who I find to be warm and loving as well as very inventive. I am in love with Havana and its people. I can truthfully say this has become my second home. Since December 2008 I have been here 6 times.  The people I have met have become lifelong friends. Thank you for your interest.
The beautiful colonial home where the gallery is located is known as the Casa del Conde Villanueva, now a small hotel also known as the Hostal de la Habana, and is located on Mercaderes St. near Lamparilla St in Old Havana. The photo exhibition "Side by Side" is set to open at the University of Alabama in fall 2009.
Click on the thumbnails to see all the photos in this gallery