Waiting for the Havana Carnival
Photo Feature by Juan Suarez
HAVANA TIMES – On Friday afternoon I went to walk along the Malecón seawall where in a few hours the Havana Carnival would start its summer party. They had already closed the avenue to vehicle traffic and in the surroundings the crowd began to occupy the streets.
Trucks full of beers waited to be unloaded at the kiosks with the smell of roasted suckling pig. Agricultural tractors stood in a long line to stock up on fuel. In a few hours they would dragging the floats with musicians and dancers.
Sellers of colored balloons and roasted peanuts walked aimlessly in their quest to sell the usual during the preparations for the party.
The night would come and be similar for many to last year with a little music, dancing, laughing, a little alcohol to forget ones sorrows and the next day back to the everyday struggle.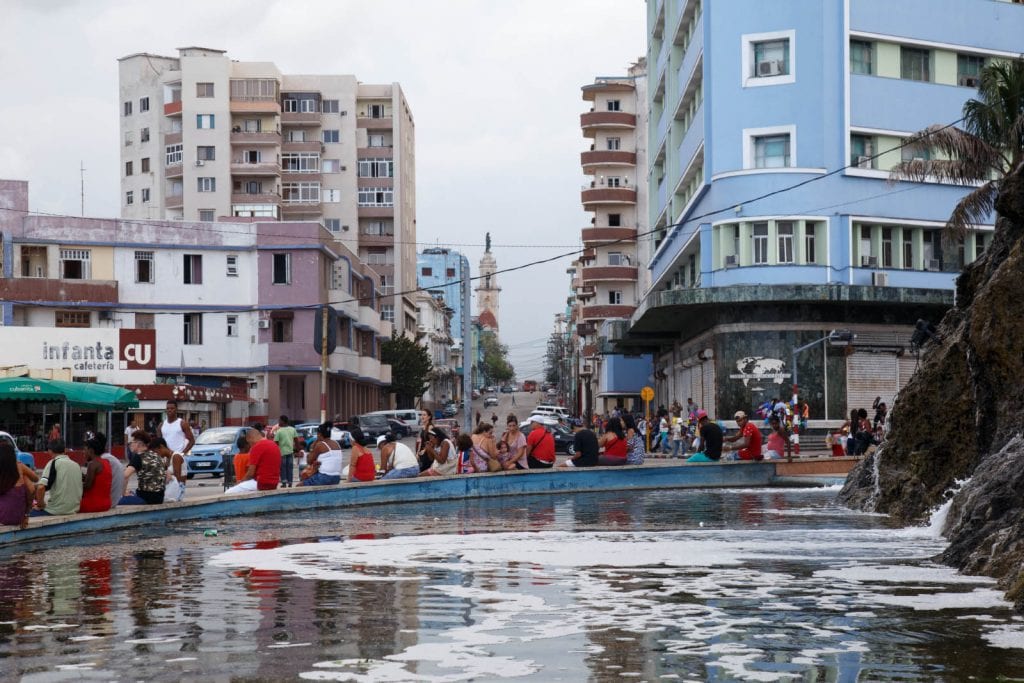 Click on the thumbnails below to view all the photos in this gallery. On your PC or laptop, you can use the directional arrows on the keyboard to move within the gallery. On cell phones use the keys on the screen.