Mayari's Pine Forests, a Place of Unique Beauty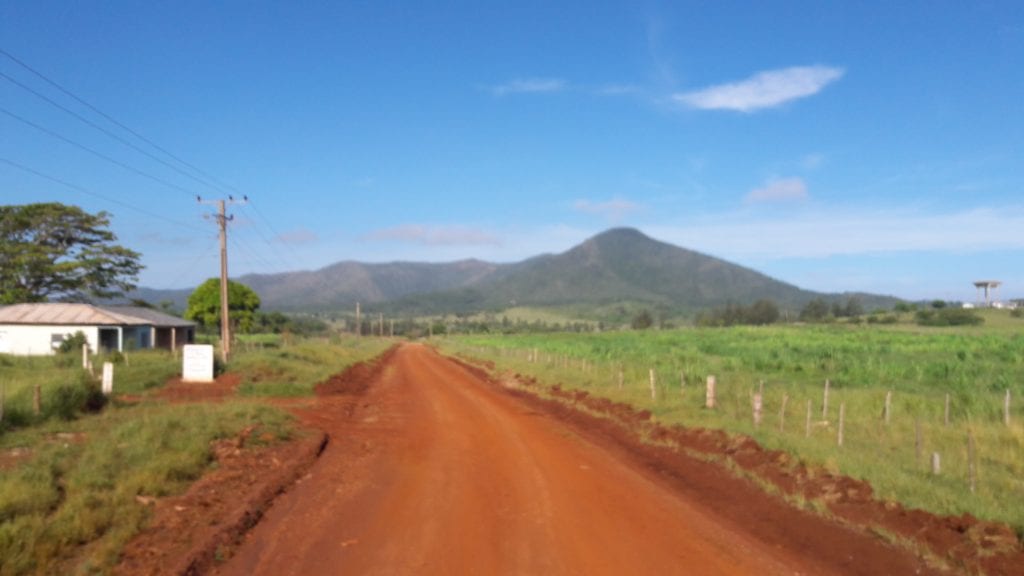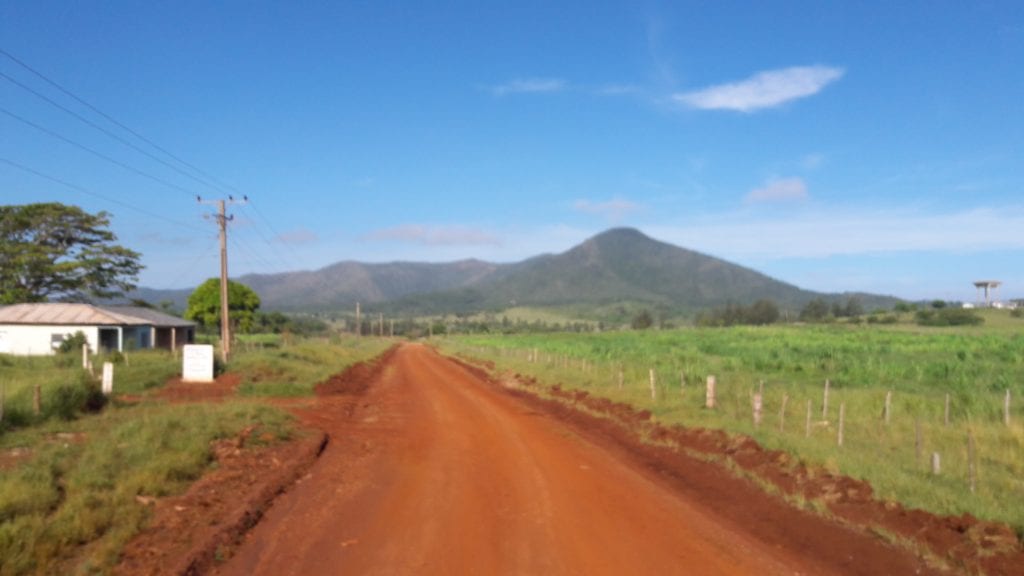 By Osmel Ramirez Alvarez
HAVANA TIMES — Among the foothills of the Cristal and Nipe mountains, the Mayari river slopes down towards the extensive coral reefs. Before flowing into the sea, it plows through the valley of the same name, which is also the name of the municipality and the capital city of the province. Hundreds of thousands of hectares of highly fertile land, especially for tobacco plants, can be found in these plains, which run between the mountains and the coast.
Just before the final descent, a large dam was built which created a huge reservoir among the mountains, which zigzags between them for dozens of kilometers.  Mountainsides climb up on either side, but they reach a vast meseta to the west, which is almost completely flat, only interrupted by a very slight unevenness.
And only at the end, near where this place drops to the vast coastal plains, a larger elevation crowns it: Mensura Hill. The plateau is 600 meters high and the Mensura reaches 995m above sea level, the highest peak in the area.
These are Mayari's Pine Forests, mineral-rich land of much beauty, which has unfortunately been overexploited in recent decades. You climb up via the Colorado elevations which take you to the Loma de la Bandera (Flag hill). It is called this because once upon a time, it used to be a very narrow path and the only vehicle that could cross it must have carried a flag, to prevent hitting another vehicle coming from the other direction head-on. And its fame comes from the many accidents that resulted in fatal deaths throughout history.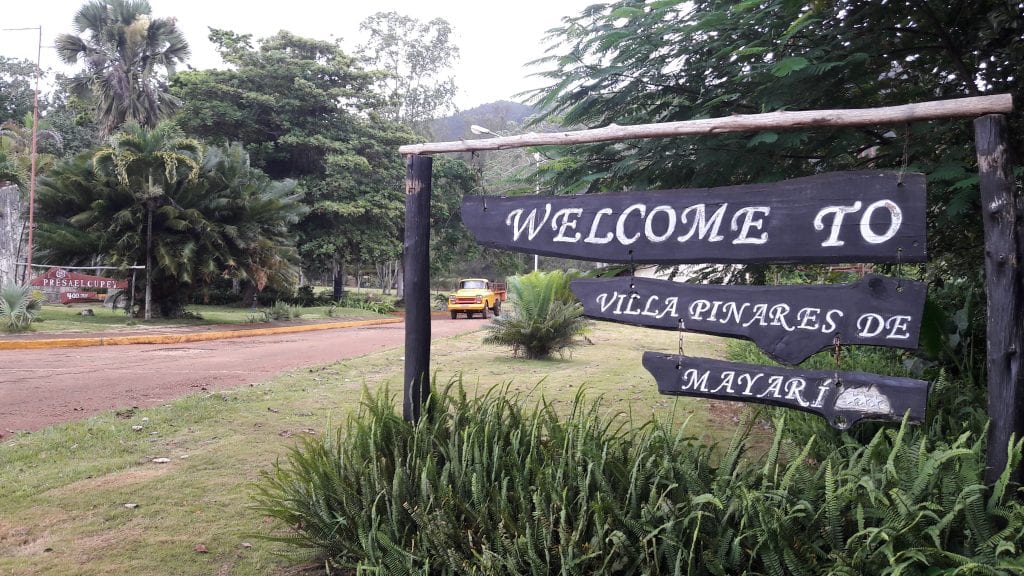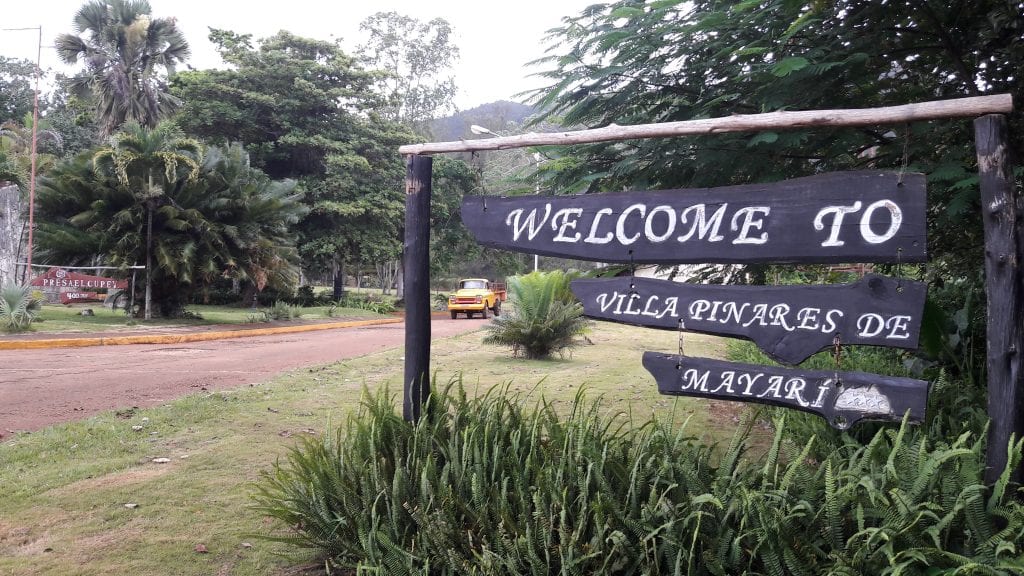 While you take part in the impressive ascent, you will notice many changes: in temperature, in soil and vegetation. There is a cooler microclimate there, the land is reddish and there are many ferns, orchids and pine trees. Up until recently, there used to be many towering pine trees, covered underneath by coffee trees. Today, there aren't so many anymore as they have been cut down and the coffee trees have been destroyed because of neglect.
Roads here are dirt roads. There are only concrete stretches along the ascent route. The entire Mayari Pine Forests' area is a great deposit of iron. It is also rich in nickel, cobalt, chromium and even gold. Before 1959, it used to belong to a US company which built the Nicaro plant, which has been destroyed by the Government today, "because of a lack of profitability." The mine is now abandoned along with an expensive structure to lower the mineral to the train track, which had only been used for a couple of years.
There are still a lot of forest resources, but they are further away. Others are growing, but you can see that their exploitation hasn't been in line with sustainable practices. Where the mineral had been exploited, there are now "moon-like landscapes", which are nearly invisible already due to reforestation.
Three of the streams that are branches of the Mayari river are born in the meseta's natural springs and two of them form into waterfalls as they go down towards the valley. The Guayabo Falls is the highest waterfall in Cuba and it falls from about 300m high. It's a great tourist attraction, with a viewpoint, natural swimming pool and eco-trails. Everything has been built out of wood, both rustic and beautiful at the same time, surrounded by an ever-green tropical forest.
Mensura Hill and its surroundings are a protected area and tourist destination. It has a large number of autochthonous species and there is a subsidiary of the Cuban Science Academy dedicated to studying flora and fauna within this area. The Flora and Fauna company also runs the tourist area of Guayabo Falls, an exotic park in Mensura, with fauna from different regions in the world.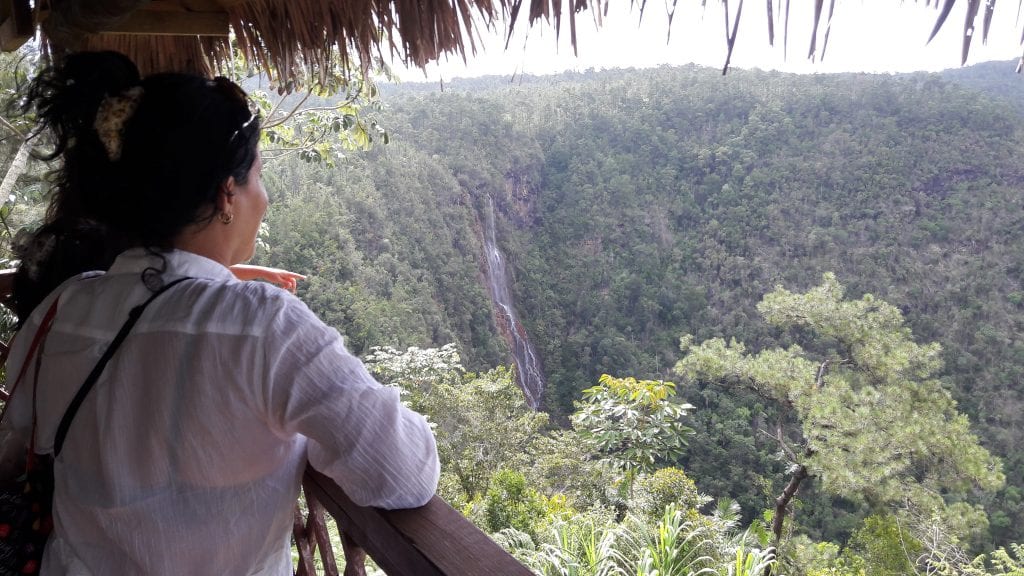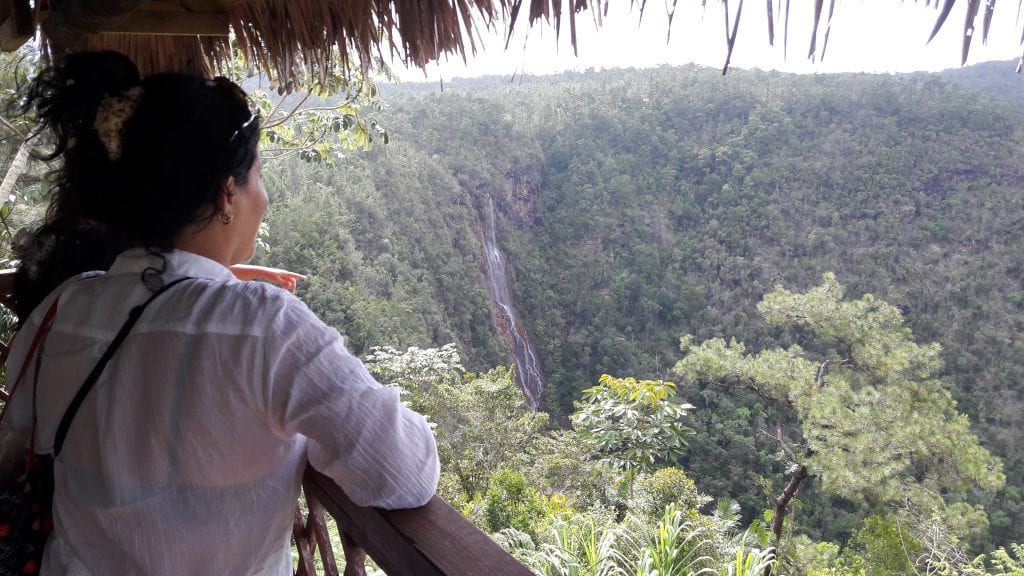 However, the most emblematic place for nature tourism here is the Mayari Pine Forests Villa. It's like a palace inside a forest. Beautiful gardens, sparce trees for shade, ferns and orchids everywhere and everything covered in dense grass, plowing through never-ending corridors. The entire buildings are made out of rustic wood, but it has been very elaborately designed, in symbiosis with reinforced concrete structures and tiled floors.
It was built in the '70s and has been run by the Gaviota Ltd. group, which belongs to GAESA, ever since the '90s. Gaviota Ltd. is the largest hotel chain in the country, which is a military company, just like the Flora and Fauna company. The lack of maintenance detracts away from the Villa's beauty and it makes it impossible for visitors to make the most of its facilities.
It has a swimming pool, sports area, a majestic restaurant in terms of its architecture and even has a lake nearby. Up until recently, you could rent out rowing or pedal boats and you could have lunch in a rustic installation putting you in direct contact with Nature. Today, it is out of service because of deterioration accumulated over the years.
However, the beauty of this place overshadows any shortcoming. The colors, the panoramic views, the microclimate and all of Nature's wonders make this territory a paradise on Earth.
It's impossible to go there and leave not wanting to go and tell everyone about your experience and recommend it to others. Like the Genovese Admiral once said, it's hard to determine whether this is the most beautiful land on Earth or not, but one thing is for sure, it must be among the most beautiful. There's no doubt about that!
Click on the thumbnails below to view all the photos in this gallery