Alfredo Fernandez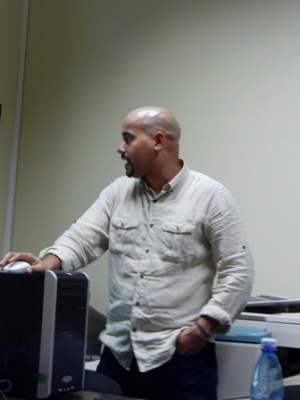 My unusual absence from Havana Times — which has now ended — had a good reason: I was preparing to defend my thesis for a master's in Science and Innovation Management.
On August 1, I finally sat down before my committee, where my painstaking efforts and work were rewarded with an evaluation described as excellent.
My master's thesis dealt with a truly contemporary issue: the importance of keeping in mind New Information and Communications Technologies (NITCs) in researching community communication.
The idea to write this thesis came to me while I was reviewing pre-graduate, masters and doctorate theses at the Faculty of Social Communication at the University of Havana as part of research on a paper titled "Social and Humanistic Sciences in Cuba: 1959–2009."
In examining these theses I was able to observe how the ones on Cuban community communications did not take into account the possible influence of NITCs on the community.  Up until now these studies have been carried without considering devices and services that are now widely present on the island (ones like computers, cellphones, DVD players and e-mail, along with the Internet in a more restricted number of cases).
To study communications in a community requires one to keep in mind the non-instrumental role of these devices that were initially conceived with the sole idea of communicating, entertaining or searching for information.  Today, new outlooks and behaviors have emerged as a result of the use of these NITCs.
In this way, cellphones have both extended the limits of the home and proven key in organizing social revolts, such as those in North Africa.  Through an Internet service like Facebook, old friends are rediscovered, new ones made and even romantic relationships initiated.
In the Cuban case, the DVD and its USB flash drive counterpart to some degree make up for cable television by allowing the community to be aware of foreign television programs such as the daytime TV court show "Caso Cerrado" with Judge Ana Maria Polo, to cite only one such program that is seen (albeit surreptitiously) across the whole country.   I need not speak of the obvious importance of e-mail.
In short, my thesis did not apologize for the new technologies; instead it argued for their use, as they are of vital importance for democratizing knowledge.  A country that is closed to the Internet will inevitably be condemned to backwardness.
For the time being this cannot be measured, but there's no doubt that within a few years we'll be able to know with exact certainty how much the country will have lost economically and culturally for not having had access to many of these new technologies.