Laziness: Mine & the Government's
Alfredo Fernandez Rodriguez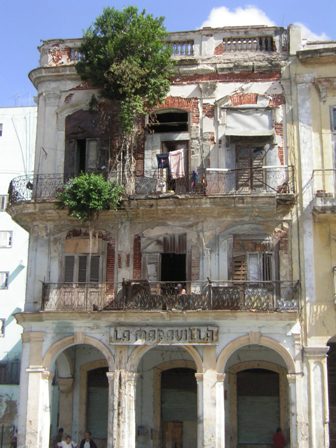 Today I decided to stop waiting for "a bolt of inspiration to strike me from above."  I have sat myself down and begun to write.
With this Hemingwayesque remedy, I plan to put an end to a month of intellectual laziness that not only pulled me away from Havana Times but also kept me from working on the thesis for my Masters degree, an academic title that will undoubtedly open new doors to my professional life.
That inopportune state of unproductiveness that pervaded me combined with my visit this past July 26 to Villa Clara Province, where the most awaited annual political event in Cuba was held: the commemoration of the 1953 assaults on the Moncada and Carlos Manuel de Cespedes barracks.
It made me think about how laziness, be it in the life of an individual or in that of institutions, can attract avoidable evils if we don't do what we should in a timely manner.
My laziness is solely my responsibility, and what happens to me is a product of that.  With this having occurred, I will try to draw a lesson from it as an experience of life.  Unfortunately though, the same is not being done with the laziness of those who are in charge of the country's institutions.
I didn't have great expectations concerning the expected speech by the president this past July 26th at "Che" Guevara Square in the city of Santa Clara, but I was (and am) concerned about the excessive delay in the implementation of measures needed to pump fresh air into the suffocating national economy.
In fact, Che's city (Santa Clara) is itself an example of this need.  Along with some friends, I went to its downtown the evening before the ceremony looking for a descent place to eat, yet there was nothing to be found.
I'm sure that if some small private restaurants had been allowed ("paladares," as we call them in Cuba) —without the excessive restrictions that end up strangling all initiative— there would have been several options with exquisite dishes offered in comfortable and clean surroundings.
The laziness of the Cuban State doesn't even allow it to offer obvious income-generating services.  Comparing myself to the my country's government helps me to push and stretch myself, which I find beneficial, because I don't want to end up in front of my friends as an example of someone with potential who would have achieved great things if they had only made good use of their time.