Nonardo Perea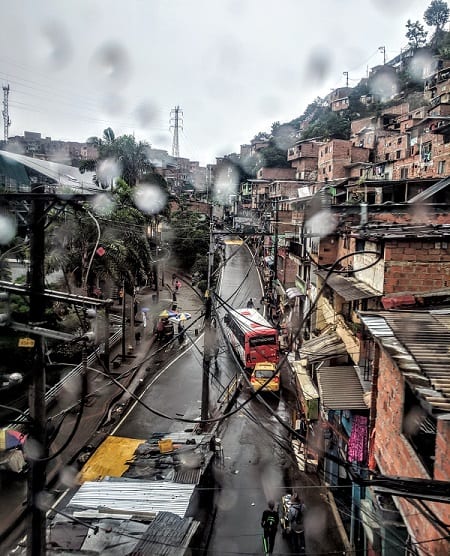 HAVANA TIMES – I was about to arrive at my destination, I had been traveling for 5 hours and I still thought sitting in the front seat of a taxi driving through a strange city was hard to believe. It was a 29-kilometer journey to the Sheraton Hotel.
The driver had a neat and tidy appearance, and he seemed like a tour guide more than a driver because he answered every single one of my questions, without hesitating, questions from a passenger who comes from elsewhere and are loaded with a completely different reality, a somewhat absurd, dysfunctional, and sometimes even surreal reality… I told him, "I'm Cuban." He got excited, smiled and was even kinder.
He became a lot more interested in me and began to ask me questions. I gave simple answers, I told him about the panic attack I had at Jose Marti International Airport in Havana, just before going through immigration, where you have to show your passport and they make you stare at a small point which might even be scanning me from the inside out. At that moment, your legs and hands tremble, your heart races, your butt cheeks begin to sweat and you're overcome by a strange feeling like you're in a sauna.
"It's like a form of torture, not knowing whether they will let you leave the country freely," I said, and from the face he pulled, he didn't seem to understand my story.
Joking, I asked the taxi driver if there were dangerous animals in the region, like poisonous snakes or killer ants. I asked because I had read a billboard on our journey which asked people to keep an eye out on the road for loose animals. "There might be armadillos, but no, there aren't any dangerous animals here, in the jungle maybe, but not here," he said.
I slowly saw how a great city arose from among the mountains which seemed to be swallowed by an opening, I was silent for a moment, the view was beautiful, so much so that it made me think that it was all a dream, one of those dreams that seem real but aren't in the end.
The time had finally come to go to the hotel. We got out of the car, I put my bag on my back and the taxi driver took out my luggage out of the boot. The bellhop from the hotel appeared soon after and approached me to help with my bags in a very attentive manner. In the lobby, he came up to me to ask, "Can I help you with the morralito (backpack)?" I looked him straight in the face and he repeated the question, "Can I help you with your morralito?" I looked all around, I couldn't understand his question so I said, "I don't understand" so he began to speak to me in English. I couldn't stop myself from laughing. "I speak Spanish, not English, I don't understand what morralito is," I explained.
The bellhop smiled at me, "It's what you're carrying on your back," he told me, and I began to laugh. This episode made me realize that I wasn't in a dream exactly, that I had arrived in Medellin, Colombia, a place where people have other ways of saying things and, more importantly, where they are extremely kind.