Regina Cano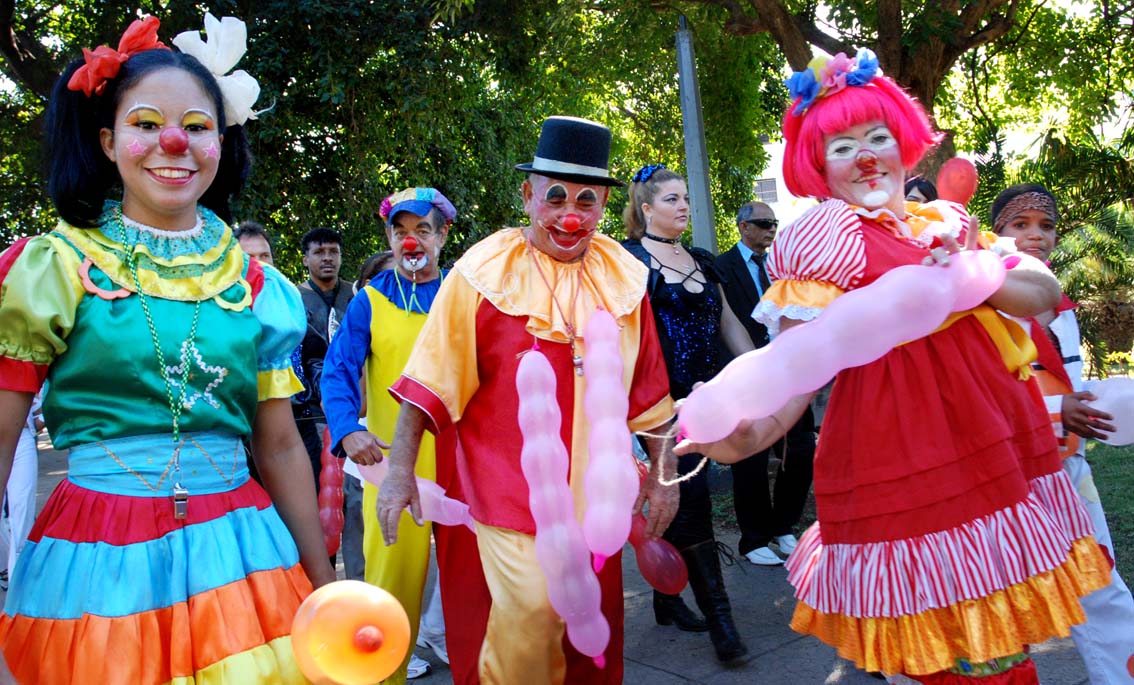 Rene was saying that when he was boy, the only clowns he ever heard about at the national level were "Trompoloco," with his "Ugly Doll" song; and the traditional "Chorizo, Choricito, Choricin and Choricitin" (a clown family). They were the ones who apparently were able to enjoy the attention of the television media.
Lavinia added that now that it's so in fashion to have a clown at your child's birthday party that it's become almost obligatory. On occasion, though, it's necessary to preview the routine that the clown intends to perform. Without knowing much about the occupation, or without at least being an actor or something, some of these would-be entertainers are stretching things by calling themselves clowns and daring to say that they can amuse children.
But folks!  Necessity is sometimes synonymous with scrabbling around.
The proliferation of all types of diverse of occupations since the 1990s is no longer strange.  Cubans have tried to figure out lots of ways to support their families.
Among those stand out are people who got involved with children's parties and selling all types of things needed to throw them: piñatas, masks, hats, gift baskets and plastic guns, as well as horns and other noisemakers.
Clowns these days liven up parties with reggaeton and the latest songs listened to by adults but that are heard by children in their homes.
Among those who work in the "clowning industry" can be found amateur actors or anyone who has thought attempting it, but making money every weekend prevents them from preparing themselves for the theater at the same time.  So, they make little headway.
Equally, you can find those who don't have the talent to entertain and who can ruin a party, though the parents end up paying in embarrassment.  The problem is that the clown is a main attraction, even when they're incapable of showing the children a good time.
These jokesters get used to competing for the lowest price, hoping for a payday at any cost though knowing they're unable to satisfy their customer.
Both good and bad clowns are in the same market.
"Some of them don't even put on clown clothes or wear the make-up that gives them their identity," said Lavinia.  You wind up confusing Piquete with Trompetilla or Cachimbita, because what's most obvious turns out to be their skin color, age and gender, as they're seen in the street running to the next birthday party or climbing into a taxi and with their puppets and wigs in hand.
At least now, with the new changes taking place in the Cuban economy, they'll go from "working on the left" (working illegally) to become recognized as self-employed workers ("free lancers" with state authorization, though different from those who are contracted for this work).
I hope the new taxes they'll be required to pay end up culling out the less popular clowns, and that it doesn't become an obstacle that further distances others who hope to eventually achieve their dreams of acting in a play or on television.
Best of luck to the clowns —who are going to need it (just like a whole lot of other people)— and long live clowning!