Architects Needed for Cuba's Private Businesses
By Gisselle Morales Rodriguez  (Progreso Semanal)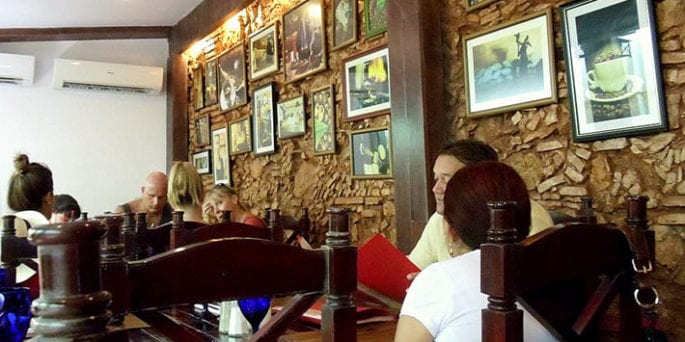 HAVANA TIMES — In real life, la China is the owner of a restaurant that has an entrance hall, a bar, a room with 11 tables, a reserved area, a unisex bathroom, kitchen, a stockroom and another bathroom for employees. In the parallel universe of building licenses, la China's restaurant was remodeled as a house with disproportionate rooms.
I'm telling this to you in the same way she explained it to me while she laid out sketches, blueprints and a list of materials on the bar: "It just so happens that you can set up a business, offer a public service and pay the ONAT tax office when you have to as a food producer and vendor; however, on the blueprints, the entrance hall appears as a room, the main lounge area is a huge room and the reserved area is a small room. Luckily, the kitchen is the kitchen, both in the restaurant and on the blueprints."
It would even be funny if it wasn't such a serious problem: independent workers – who for some matters are considered natural persons, are considered legal persons for others and in some instances, remain in a worrisome limbo between the two – can't contract an architect of their choice to design and calculate their business space.
They can't because, quite simply, because an architect isn't authorized to work on their own instead of working for large state-owned companies, usually responsible for the State's large building projects, or working for the Community Architect Offices network, a pipe dream which was conceived in order to meet the needs of these so-called natural persons.
"And you're saying: aren't we independent workers natural persons? Isn't my need to set up a restaurant? And if that is what I need and the house is mine, why does the community architect tell me that I can't change the usage of the rooms in my home?" burst out la China, a woman from Sancti Spiritus who resolved this matter like many others in the same tight spot; because whoever invented the law, invented the trap.
"You're not allowed to do it, but we do it," confesses an architect who, violating the formal process approved by the government, agreed on the project directly with la China, he distributed the rooms according to the owner's business requirements and aesthetic preference, he charged her and only then did he knock on the doors of the Community Architect to bid on the job.
"Sometimes, you find yourself with people at the Office who tell you off for putting the cart before the horse, but at least in my case, they always end up helping me, because, among other reasons, they themselves know that in these new times, the way we used to take on an architectural project is out-dated, old-fashioned," he claims.
And by saying "the way we take on a project" referring to going down the official route: a person who wants to make a building change in their home has to present this to the Community Architects Office where they are seen by a professional – not the one they want to see, but the one that they get given – who then takes on the project and is unable to change the use of this property under any circumstances.
"In Cuba, the figure of the independent architect doesn't exist," summarizes Leonardo Pizarro Zulueta, a young professional who is hurt by unqualified practices that have come to undermine this sector from within.
"That's why a phenomenon is being born which I consider disastrous: this kind of work, that needs technical and aesthetic know-how, which we learn for five years at university, is now being carried out by people who haven't been trained in the profession, who haven't had to prove their basic skills to get a license as a decorator, which is something that independent workers are authorized to get. On the one hand, this all leads to the architect being depreciated, and, on the other hand, that there is a lot of building and decorating work being done of questionable aesthetic quality."
However, there are some businesses who have found well-thought out architectural solutions.
"Yes, because many who hold a degree in Architecture and from the Advanced Institute of Industrial Design are woring in creative teams with decorating licenses. Others take part in these projects in their free time while they continue to work for state-owned companies. There are also some who belong to building cooperatives. However, as they aren't recognized as architects and they don't form part of the coherent and legitimate system, the final quality of their work is never guaranteed."
A large part of the architects we interviewed also reached the same conclusion, word for word, of the statements that the well-renowned architect Mario Coyula made about the subject before he passed away.
"Even the most basic small business must have harmony and be aesthetically pleasing," the expert warned. "The only reason they don't is because architects aren't allowed to work and offer their expertise privately (…). This Community Architects project was a great idea, a really great idea but it went bad over time. It's become bureaucratized and architects are now only filling out forms for property transfer red tape, which is absurd (…).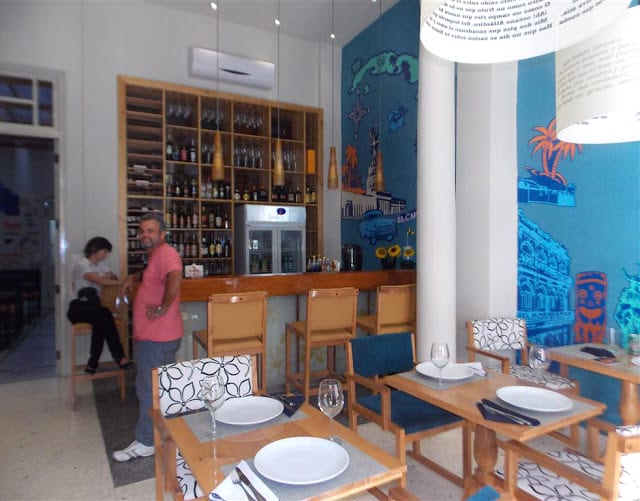 "There isn't any counseling service for people who want to build or remodel a house or a building for a business. If they decide to hire a designing company or a state-owned building company, then they are turned down because they tell them that they only carry out large projects and that they don't have time to waste on these silly things. So the builder and the owner are the ones to design the structure, they do the math and carry out the project (…). It's a very difficult subject nowadays."
So difficult that some -even the most optimistic- claim that change is already around the corner, not only because logic demands it, but because an archaic procedure is unsustainable because it gives rise to parallel realities like that of la China's restaurant: on paper, a home, and in practice, a restaurant that receives an average of 200 customers a day without anyone, inspectors or customers, questioning why there are 11 tables in a room, which judging by the blueprints, should only have beds, chest of drawers, fans and one or two wardrobes.