Bjarkman Rates Cuba Playoff Teams
Peter C. Bjarkman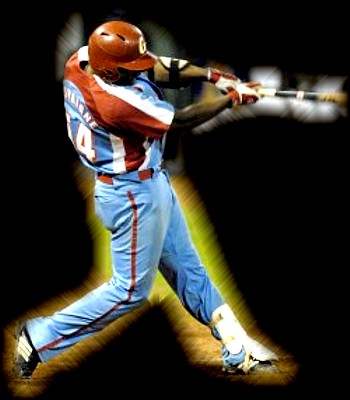 HAVANA TIMES, March 25 — It would seem to be the ideal championship matchup made in Baseball Heaven: fence-busting Cienfuegos versus equally explosive Granma, with home runs flying over the outfield fences of 5 de Septiembre and Mártires de Barbados stadiums and Elephant and Stallion pitchers repeatedly ducking for cover.
After season-long slugging displays from the twin tandems represented by José Dariel Abreu and Yasiel Puig (50 long balls between them), and Yoennis Céspedes and Alfredo Despaigne (combining for a record 60 round trippers), a Cienfuegos-Granma showdown would seem to promise a most entertaining and thrilling late-April finale.
It would be a final act fit for a Gold Anniversary National Series distinguished by unprecedented slugging and marred by surprisingly inept pitching. On paper at least such a Cienfuegos-Granma showdown would be a culminating series most island fans (this writer included) would savor above all others.
But post-season baseball rarely follows the expected script. This is just as true whether we are taking about the Cuban National Series, the Major League October television spectacle, or even the Mudville Senior Citizen Slow Pitch Softball circuit. Certainly the highly touted Habana Province starting pitching can be expected to have some impact on how this current playoff round unfolds. And we shouldn't discount the year-long balance of Roger Machado's always underrated Ciego de Avila Tigers.
Villa Clara inevitably boasts a much stronger and more intimating outfit once the playoff action rolls around. Cepeda and Gourriel have proven time and again that they are capable of carrying the often-underachieving Sancti Spíritus Gallos on their backs once the competition is at its strongest. And Pinar del Río's young and underrated lineup has slowly but surely been making believers of the many who saw little reason to pay attention back in December or January to a Vegueros ball club no longer boasting the talented arms of Pedro Luis Lazo and Yunieski Maya.
It will be a strange playoff scene indeed with Cuba's two most celebrated showcase teams left out of the mix. One has to go back 16 years (National Series #34 in 1995) to find a campaign where neither Industriales (all-time frontrunner with a dozen banners to its credit) nor Santiago de Cuba (eight times a titlist) made it to the post-season fray. Since quarterfinals were first introduced in 1998, both of the traditional island powers have appeared in every single playoff shootout. In the new millennium one club or the other has worn the championship crown every spring but two (Holguín in 2002 and Habana Province in 2009).
So while there perhaps won't be the same enthusiasm for playoff baseball in the capital city or in the most populous regions of the Oriente this time around, the remainder of the island has to be buoyed by the absence of the two National Series bullies. Post-season tradition may be out the window for Cuba's celebrated fiftieth anniversary season, but the prospect of a brand new face standing in the winner's circle nonetheless certainly has its undeniable and compensating charms.
On the eve of a new and historic post-season what lies in store for Cuban League aficionados? And what are the most likely scenarios once playoff action heats up for real on Friday evening? Here in capsule form is what each of the eight surviving clubs promises to bring to the table.
Cienfuegos (1st, 59-31) dominated the Occidental League from start Day One, much like Sancti Spíritus did a year earlier before collapsing in opening round action under the pressures of a late-season charge by Industriales. The Elephants rang up a club-record 59 victories and boasted some of the top slugging and most proficient pitching found anywhere on the island. But history certainly doesn't seem to be on the side of a team that has never claimed a championship and only once before ever punched its ticket to the post-season dance (back in 2003, when the Elephants were ousted in five first-round games by Pinar del Río). Most attention this winter has been focused on the slugging of Abreu, Puig and catcher Asvaldo Arias, and thus on an offense that smacked 103 homes (a third of those by Abreu) and batted a composite .307 (third in the Occidente behind Sancti Spíritus and also-ran Industriales). But this is also a team with some noteworthy arms in a year when pitching has been indeed scarce everywhere across the league. Veteran southpaw Norberto González turned in a sterling 13-2 ledger and Noelvis Entenza (11-4) held opponents to a miniscule .194 BA. Both worked in excess of 130 innings (fourth and fifth in the entire 16 team league). Better still, workhorse bullpen ace Duniel Ibarra paced the circuit in appearances (40) and set a new league record for saves (27). If Cienfuegos arguably owns the second most productive offense in the Western Division (behind Sancti Spíritus), they also unquestionably own the second best pitching alignment (trailing only Habana Province). The only negatives for the Elephants seem to be youth and a severe lack of playoff experience.
Pinar del Río (2nd, 50-39) has been this season's biggest surprise (that is if one discounts the sub-winning record and playoff elimination of underachieving Industriales). By resurrecting a team that didn't make the playoffs last time out, and then also lost its heart with Pedro Lazo's December retirement, Alfonso Urquiola probably deserves the nod as Cuban League manager of the year. There are a numerous new faces in Pinar (especial on the pitching staff) and also a solid mix of veterans in the offensive lineup – namely Yosvany Peraza (recovered from last year's hand injury), Donald Duarte, William Saavedra, and Norlis Concepción. Despite all the talk of power displays in Cienfuegos, it should be noted that Pinar is the only league club outside of Granma featuring three different sluggers above the 20-homer mark – Saavedra (21), Duarte (21) and Peraza (20). But Lazo is not around, nor is Maya, and the pitching is therefore (at worst) sometimes woeful and (at best) usually inconsistent. Of the eight playoff clubs only Granma registered a higher ERA from its relief staff and only Ciego suffers from a loftier ERA among the starting ptichers. If pitching is what prevails in the post-season – as the old saying has it – then Pinar is in trouble from the opening bell. The matchup with the underachieving Gallos plus home field advantage bode well for a run to the semifinals. But despite all the spirit this team plays with, anything more than four opening round wins would have to be classified a miracle.
Sancti Spíritus (3rd, 49-41) boasts only a slightly more impressive playoff history than does Cienfuegos, though the Roosters do own at least one title (earned way back in 1979) and did somewhat surprisingly make the Finals in 2002. No club in the West can boast a better top-to-bottom offensive contingent than the one represented by Mendoza, Gourriel, Cepeda, Sánchez and Yenier Bello. This club hit a division-best overall .312 and boasted 125 round trippers; Cepeda produced a mammoth "career year" with his .397 BA, 28 homers, 25 doubles and league-best 236 total bases. Cepeda can at times carry Lourdes Gourriel's club single-handedly, as he did during a six-game homer streak in early March. And the pitching isn't that bad either with Ismel Jiménez carrying the load (13-5, 2.53 ERA) and Lázaro Santana supplementing veterans Noelvis Hernández and Angel Peña. But this same club collapsed completely under playoff pressures last spring (when coming off even greater late-season momentum than this year). Most readers known that this writer's heart lies with Cepeda, Gourriel and company; but I would have to give that heart pretty wide latitude to hold out much hope for a very deep run from the inconsistent Gallos.
Habana Province (4th, 49-41) is all about pitching, with a starting rotation consisting entirely of familiar national team stalwarts (Miguel Alfredo González, Yulieski González, Jonder Martínez and Yadier Pedroso). And the standard wisdom has long been that the best pitching usually wins playoff series, as it did for manager Lombillo two years back (but somehow failed to do one season latter). The positive side here is that this particular edition of the Cowboys has boasted surprisingly good offensive all season long. Shifted to first base, Ernesto Molinet enjoyed a "career season" of his own with 18 dingers and a robust .345 BA; the club batted .294 as a whole; Dayan García logged 118 hits; and Michel Rodríguez belted 23 two baggers. The bad news, however, is that the vaunted pitching is starting to show some wear and tear of late. Jonder lost more games than he won and his usually brilliant ERA (league leader a few years back) soared above four (4.66). Miguel Alfredo (8-5, 3.19) and Yulieski (9-7, 4.00) were not nearly the dominant forces they are normally expected to be. And Jorge Angel García (one win and two saves) is no longer a mainstay in the bullpen. Habana should nonetheless enjoy something of an emotional edge, as the team is now playing its swan song season under its current manifestation. (Most of this roster will play under the banner of Artemisa when two new clubs join the league for NS #51.) Habana will be certainly dangerous in any short series, especially if even two of the big four starters revert to earlier form. But some of the air seems to have been let out of a pitching staff than looked unbeatable only a year or so in the past. Lombillo's crew has a lot of questions to answer on their final road to a possible title. I for one am not that optimistic about their chances in light of recent history.
Ciego de Avila (1st, 55-35) receives very little respect from island fandom, despite winning more games than anyone over the past three seasons. The club has been solid enough in regular season play for several years now. There are a couple big name pitchers here – national team veterans Maikel Folch and Vladimir García – and a sufficient number of solid hitters, including ageless Isaac Martínez and sluggers Yoelvis Fiss (.345, 17 HRs) and Yorelvis Charles. Add to the mix the strong season of center fielder Rusney Castillo, who belted 18 round trippers and paced the lineup with 118 base hits. But Machado's team can never seem to solve the mystery of Villa Clara in post-season frays. And a further danger signal this time around is the fact that neither lefty Folch (8-6, 5.56), nor righty García (8-4, 6.11 ERA), was a shadow of what they have been in recent league or international seasons. Admittedly this is one of the best hitting outfits in the league, posting the second best offensive numbers against righties and third best against lefties. The strongest suit for the Tigers is defense – with a stellar infield (Charles at first, MarioVega at second, national team shortstop Yorbis Borroto, and Raúl González at third) that commited only 19 errors across the entire 90-game campaign. For the Tigers to finally roar in the post-season, however, Machado will somehow have to find some more acceptable starting pitching to go along with that vaunted offense and glue-like glove work.
Granma (2nd, 53-37) has the biggest horses (fittingly for a team called "Stallions") and this may well be their year to batter all the opposition. There are pitching shortcomings with this team, especially in the bullpen, and the Stallion defense is easily one of the poorest in the league. Most seasons the combination of shaky hurling and a porous infield would equate to a certain early exit from the pressure-packed playoff round. But with the league-wide drought in pitching, this might be a year in which a good offense (let alone an excellent offense) can hope to get by simply by outslugging and outlasting its opposition on the scoreboard. If it is, Granma's "three musketeers" seem to be the ideal formula. Between them, the trio of Céspedes, Despaigne and Yordanis Samon combined for 81 homers, 274 RBI and 632 total bases. Three other hitters in the lineup topped 15 homers (Ramon Tamayo, Carlos Benitez, Urmaris Guerra). The consistency of mound aces Ciro Silvino Licea (11-5, but with a 4.43 ERA) and Alain Tamayo (9-3, 4.80 ERA) might prove a major factor in any title aspirations for the Stallions. But those elevated runs-allowed numbers for the two top starters only suggest that Licea and Tamayo won consistently not due to their mastery but only because of all the hefty run support they regularly received.
Guantánamo (3rd, 51-39) is like a broken record. This team for a couple of years now has been great in December and January, average in February and March, and dreadfully disappointing in April. Shades of last season, what looked like the Oriente's best outfit at mid-season allowed itself to be overhauled down the stretch by Granma (for second place), and then escaped falling to fourth by only a half-game in the standings. Alexander Rodríguez (1.98 ERA) may be the best young mound prospect in Cuba, posting an 8-3 ledger and doing some extra "closer" duty with 10 saves. Danier Hinojosa can also be brilliant at times, as he proved with international outings in the late summer and early fall (two perfect games versus weak tournament opposition). But manager Lescaille faces the identical problem that plagues Eduardo Martin in Villa Clara – he doesn't have Rodríguez to plug the gap more than a couple of times in any given series. One of these years the Indians are going to wake up in April and prove to be a legitimate playoff contender. But there is no real reason to suspect that this will be that year.
Villa Clara (4th, 50-39) has three major problems. Pestano is still the heart and soul of this team and clearly still the team leader, but Pestano is getting old by most standards for catchers. It also has proven difficult to replace Leonys Martin at the top of the lineup and Ramon Lunar (.282 with 11 homers) has not emerged as the instant star everyone expected only two seasons back. And worst of all perhaps, Eduardo Martin simply can't pitch Freddy Asiel Alvarez every other day. Alvarez was far and away the best arm in the league this year, topping all rivals with an eye-popping 1.89 ERA. If any pitcher on the island can consistently shut down the opposition in big games it is Freddy Asiel. But Alvarez will need a lot of help from an offense that batted only .281 overall and featured only 58 homers – the fewest on the island and only barely half the number amassed by opening opponent Ciego. The Orangemen will have to shut down the better Tiger offense, but it is not at all clear how that will happen on the days when Freddy Asiel in not available for duty. Misael Siverio won nine games but was hardly stingy with his 3.12 ERA. Last year's young southpaw sensation Robelio Carrillo posted a losing ledger this time out. But for all these obvious negatives, the fact remains that Villa Clara always seems to transform itself from an unimposing Dr. Jekyll into a potent Mr. Hyde once the post-season pressure rolls around.
Quarterfinal rounds are perhaps always the hardest to predict, though home field advantage often looms big between otherwise evenly balanced opponents. Whose late-season momentum will carry over from the late-season sprint to the finish (like Industriales last year)? And whose stream roller will run out of gas (like Sancti Spíritus in the most recent post-season)? If there are dark horses here they have to be Habana Province with all that stellar pitching and Villa Clara with its year-in and year-out psychological edge over Ciego. But the Cowboys looked very beatable in the season-ending crucial series with inspired and overachieving Pinar. And Villa Clara had to struggle over the last month just to reach the "second season" matches. As already said, pitching usually wins in the playoff round. But this year no one in the league has been able to muster enough pitching to win consistently, even with their best arms on duty, and even Habana Province for the first time in years was carried more by their resurrected bats than by their suddenly rather  limp arms. In this "year of the hitter" I will throw my lot with the teams displaying the most firepower. But that said, Ciego vs. Villa Clara is still the hardest matchup to figure and thus also the series most likely to go right down to the wire.
Semifinal clashes promise some balanced matchups if only the first round goes according to form. The problem is that Villa Clara of late always seems to throw a monkey wrench into the mixture. Forecasting the semifinal round this far in advance is always nearly meaningless, of course, since everything depends on how the opening week of first-round games plays out. At this stage we don't even know what the potential matchups might be. But assuming that my crystal ball proves lucid for the quarterfinals – that is, providing that Granma and Cienfuegos don't explode under pressure like Sancti Spíritus and Guantánamo did last time around – then I have to like those two clubs to reach the big stage. Ciego de Avila with its slightly better pitching likely has far more upset possibilities than does Pinar.  But I watched Machado's team play two sloppy series in Havana in February (swept by lowly Metros) and March (a series lost to inspired Industriales) and I simply don't like the way Machado's Tigers handle big games on the road. And Pinar's Vegueros (Tobacco Growers) simply don't have enough healthy arms in the bullpen to slow down the Elephants' excessively heavy lumber.
One thing is already certain – Cuba will celebrate a new league champion at the conclusion of this Golden Anniversary season. And I have a gut feeling the surprise many be even  bigger than anticipated in a season that has already proven full of so many surprises – an Industriales collapse, late-season slugging heroics by Abreu and Céspedes, and the total resurrection of Freddie Cepeda, to mention just a few of the shockers. A final showdown between Cienfuegos with Abreu and Puig and Granma with Despaigne and Céspedes might be the most dramatic if not the most artistic finale in many a year. Two offense-minded outfits battling for their first-ever post-season crown should grip most of the island even if it leaves the Industriales fateful sulking on the sidelines. My intuition says that after lurking in the shadows of teammate Céspedes all winter, Alfredo Despaigne will reemerge to carry the Alazanes on his broad shoulders across a series of high-scoring and nail-biting contests. So let the fireworks and Home Run Derby begin.
Professor Bjarkman's Fearless Picks
Quarterfinals (Occidental League)
Cienfuegos over Habana Province (six games)
Pinar del Río over Sancti Spíritus (five games)
Quarterfinals (Oriente League)
Ciego de Avila over Villa Clara (seven games)
Granma over Guantánamo (four games)
Semifinals
Granma over Ciego de Avila (five games)
Cienfuegos over Pinar del Río (six games)
Championship Finals
Granma over Cienfuegos (six games)
Post-Season MVP: Alfredo Despaigne (Granma)
Peter C. Bjarkman is the author of A History of Cuban Baseball, 1864-2006 (McFarland, 2007) and is widely recognized as a leading authority on Cuban baseball, both past and present. He has reported on Cuban League action and the Cuban national team for www.BaseballdeCuba.com during the past three-plus years and is currently completing a book on the history of the post-revolution Cuban national team.