Carlos Varela's 'Story of a Convertible'
Osmel Almaguer (*)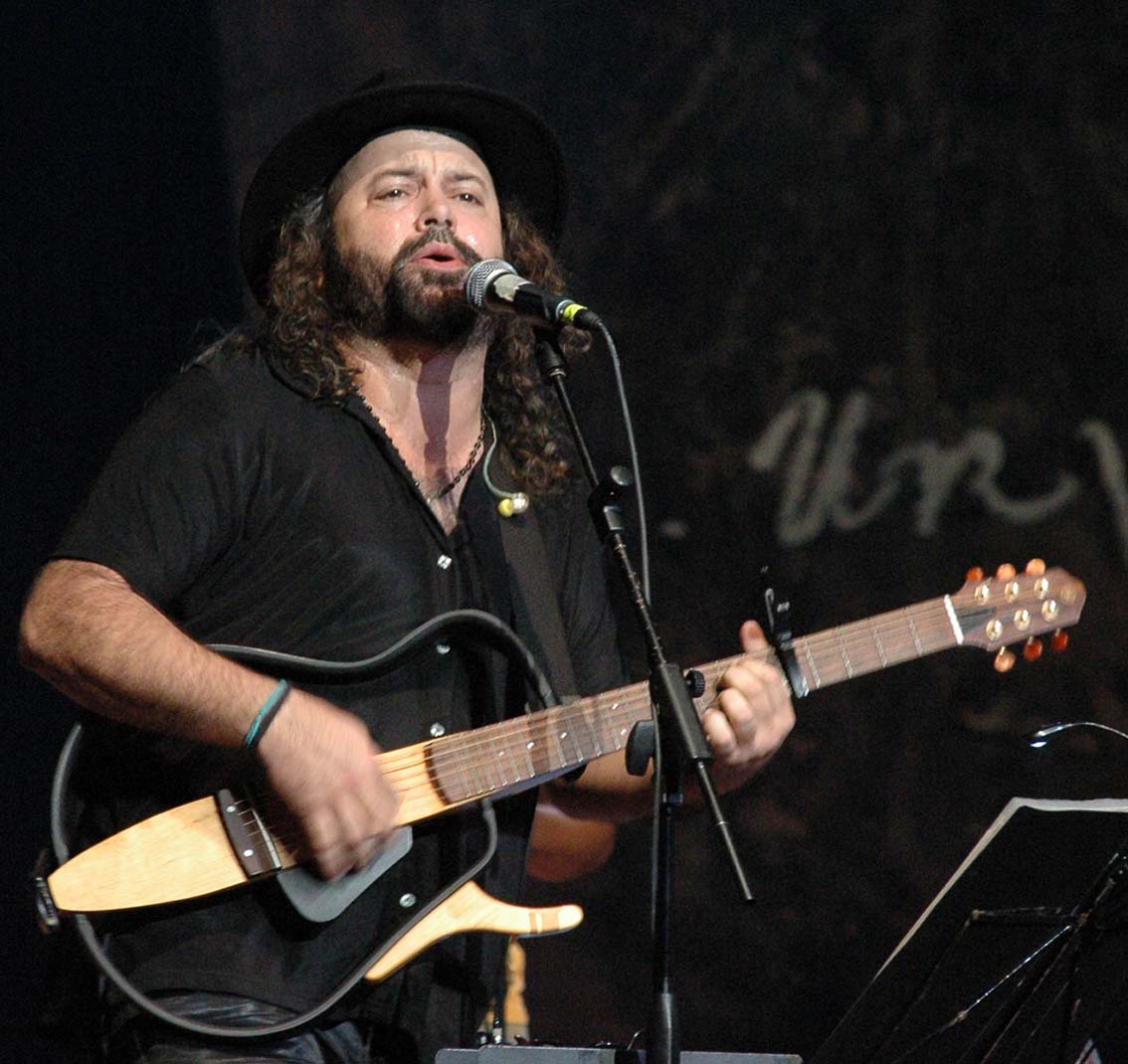 HAVANA TIMES, August 22 — Carlos Varela is one of the most important voices of new Cuban trova; he is from the generation that followed Silvio Rodriguez, Pablo Milanes and so many others. In 1989 he launched his first CD, titled Jalisco Park, whose lyrics dealt with the most harrowing aspects of Cuban society at that time.
Censored and blocked by the authorities to a certain extent, he became a sort of spokesperson for a broad section of Cuba's youth. His discography is completed with Monedas al aire (1991), Carlos Varela en vivo (1992), Como los peces (1995), Nubes (2000), Siete (2003) and Los hijos de Guillermo Tell (2005). And more recently he put out the CD No es el fin (2009).
In that latest work there is an especially eerie song titled Historia de un Descapotable (The Story of a Convertible).  In its message are the following lines:
"Two lovers in a pink convertible went to an abandoned drive-in theater.  There, they got undressed; mutually surrendering their souls, in silence.  The moon, observed them, serenely.
"It was a 'strange and wet' night.  It seemed that nothing would happen.
"They fell asleep and, then, it happened: 'the mystery.' 'From out of the air, from nothing,' they found themselves rising 'like when smoke rises.' They were lifted toward the heavens and, hugging, they became lost among the clouds.
"When they awoke, thinking it had only been a dream, they discovered themselves trapped in the movie screen, from the inside.  "They were in black and white, like in the past," and never again would they return to "this world."
Varela sings those words, and his nostalgia penetrates the deepest places within me.  The music seems to accompany him with its lament.  He slowly narrates the story as if it were a chronicle, although the lyrics, of burgeoning symbolic content, are full of elements that recreate our country's past.
The song is a parable, an allegory to what is nothing but a sentiment, a feeling of loss, of eradication, of disorientation.  This is something that is difficult to think about in rational terms.  It has to do with a rupture, with a loss of continuity.
The pink convertible is a piece of the past and the two lovers who travel in it.  They persist in an anachronistic fragment of reality.  They seek to make love in the drive-in —which is not able to reflect them— so that their fruit is born.
Together they embody the idea of beauty, of fraternity between people. On the other hand, destiny furnishes them something completely different.
It was not a usual night, Varela explains, "as if nothing was ever going to happen." This part of the song reminds me of all my compatriots.
The dream is a state of passage, the portal to another dimension, but it is also the ignorance of something; it is innocence…or ingenuousness.
The lovers dream, and when they awake they discover that they are only a part a piece of history, that they are prisoners in the movie screen, that they are only part of the past, in black and white, as we always think of it.
They discover themselves as prisoners of a fiction that doesn't exist in three dimensions.  They are a blurred past from which they can never again return to today, perhaps it's because "this world" is the one that doesn't exist for them.
It's good-bye to love, to hopes and to the piece of life that was still represented by that rose-colored convertible, as the life we always dream of, before they put us in a movie screen.
(*)A Musical Bridge from Cuba
This is an effort to find new bridges that promote communication between peoples of the diverse regions of the planet. I will be using simple narration in a series of articles to connect with those who are interested in the messages transmitted by Cuban songs, which due to their limited commercial potential and the difficulties posed by their translation, languish in a state of communicational stagnation – despite their being true jewels of Cuban culture.