Cuba Children's Theater Co. Toured USA
Photo Feature by Bill Hackwell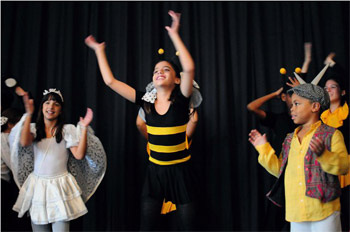 HAVANA TIMES, Nov. 3 — The internationally acclaimed Cuban children's theater troupe La Colmenita has just concluded its extensive October tour in the United States.  While some Cuban-American congress members tried to block the kids' visit, the show went on despite those efforts.
The success of the performances and the connections with their audiences once again demonstrated that when it comes to cultural exchanges, the distance that divides the US and Cuba is quickly eliminated.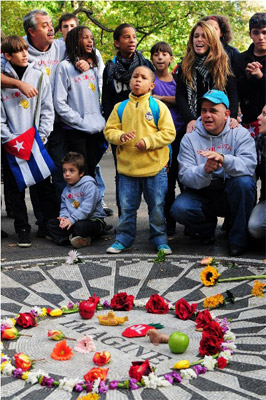 Politicians and diplomats in Havana and Washington have clearly failed to break down the Cold War walls still remaining between the two countries – with each blaming the other for the stagnated relationship.
However, Cuban artists who visit the US, and vice-versa (a Broadway musical is currently playing at the Havana Theater Festival), have continually shown that the two neighboring countries have a lot to offer each other and will make use of any chance to do so.
Documentary photographer Bill Hackwell accompanied La Colmenita (a UNICEF "Goodwill Ambassador" designee) on their coast-to-coast 11-performance US tour, which included a special show at the United Nations.
At the UN, and everywhere they went, La Colmenita drew attention to the plight of the Cuban Five, who have served over 13 years in US prisons for trying to prevent terrorist attacks against .
Hackwell has offered to share some of the highlights of the tour with Havana Times readers.

Click on the thumbnails below to view all the photos in this gallery. On your PC or laptop, you can use the directional arrows on the keyboard to move within the gallery. On cell phones use the keys on the screen.