Cuba Accuses Obama of Tightening the Embargo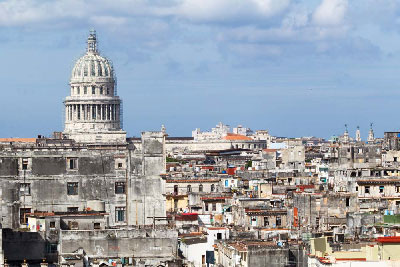 HAVANA TIMES (dpa) — Cuba reiterated its accusations that the United States has intensified the economic embargo against the island under President Barack Obama, despite the relaxations in some restrictions he approved since coming to power.
"Despite Obama's promise of a new beginning with Cuba, nothing has changed and intensified in the persecution of all who make financial transactions" with the island, said Deputy Foreign Minister Abelardo Moreno when introducing in Havana the Cuban government's annual report on the embargo.
The UN General Assembly will vote on October 29 the new resolution presented by Cuba against the embargo, notes dpa news.
Moreno presented the report at the William Soler Children's heart care facility in Havana, to exemplify the difficulties derived from the US embargo imposed on Cuba for over half a century.
The US government imposes Havana a tough economic and trade embargo since February 1962, when President John F. Kennedy expanded the first sanctions imposed after the triumph of Fidel Castro's revolution.
The sanctions were strengthened in subsequent years, for example strict travel restrictions adopted by the George W. Bush in 2004.
Havana reiterated its accusations that the Obama administration has tightened the embargo, although he did ease travel restrictions for Cuban-Americans shortly after taking office.
The embargo is widely rejected by the international community. The UN has condemned it 21 times. In the last General Assembly vote a year ago, only the United States, Israel and Palau supported the embargo, with 188 countries voting against it.