Cuba Ends 4th in Men's Volleyball
By Circles Robinson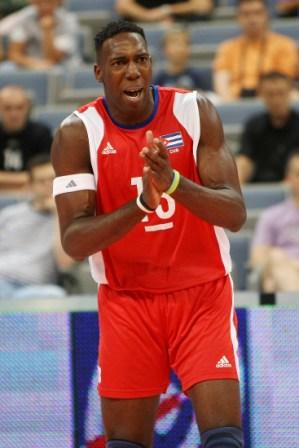 HAVANA TIMES, July 26 – Brazil won the 2009 World Volleyball League (FIVB) championship on Sunday with a 3-2 win over host Serbia (22-25, 25-23, 25-22, 23-25, 15-12) that fought hard to the end.
Earlier in the day Russia had an easy time sweeping Cuba (25-13, 26-24, 25-16) to win third place. The Cubans had also lost their semifinal match to Serbia on Saturday three sets to one.
The young Cuban team played better against Russia in the qualifying round, and had to settle for fourth place, a major improvement from last year's 10th.
Two Cubans finished among the tournament's top five scorers.  Wilfredo Leon finished third over all scoring 56 points on 42 successful spikes, 4 blocks and 10 serves. Robertlandy Simon had 50 points on 33 spikes, 12 blocks and 5 serves.
Among the top blockers Robertlandy finished second to Lee David of the United States.   Cuba's Osmany Camejo finished as the 10th best blocker of the highly competitive tournament.
For Brazil it was the eighth time the South Americans have won the World League title.