Havana Weather for October 24-30
Afternoon Showers

By Yanet Díaz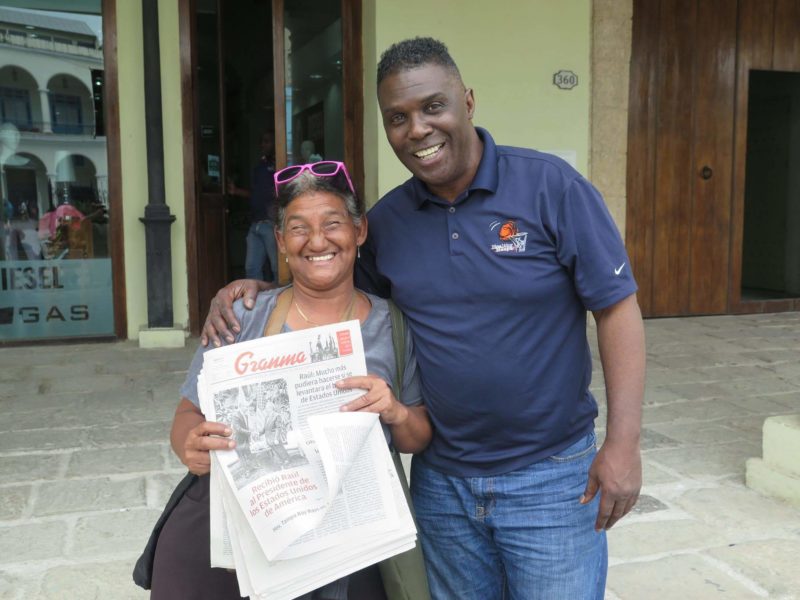 HAVANA TIMES – Typical conditions of this transition period between the rainy season (May-October) and the non-rainy periods are expected during the next few days. Therefore, despite the influence of high pressures, expect some showers in the afternoons, due to favorable conditions in the atmosphere.
We will have east and northeast winds, although by the end of the forecast period they will be variable and weak. The humidity will remain high, above 80% in the morning and at dusk.
The days will be somewhat hot, with high temperatures around 30° C (86 F) and lows around 24° C (75 F). The sea surface temperature will be 29° C (84 F).
Meteorological conditions:
These days the influence of high pressures on much of Cuba persists, imposing weak to moderate easterly winds. In addition, a very weak stationary front is located south of Florida, which will dissipate by Thursday night. On the other hand, a tropical wave over the Yucatan Peninsula has a 30% chance of becoming a tropical cyclone, as it moves north over the Gulf of Mexico. However, it does not represent a danger to western Cuba.
The probability of tropical cyclone formation will remain low for the next 5 days.
Weekly forecast, valid from Wednesday, October 23



Thursday October 24 max 30 ° C (86 F) min 24 ° C (75 F)
Afternoon showers

Friday October 25 max 30 ° C (86 F) min 24 ° C (75 F)
Partly cloudy

Saturday October 26 max 30 ° C (86 F) min 24 ° C (75 F)
Afternoon showers

Sunday October 27 max 30 ° C (86 F) min 24 ° C (75 F)
Rain showers

Monday October 28 max 30 ° C (86 F) min 24 ° C (75 F)
Afternoon showers

Tuesday October 29 max 30 ° C (86 F) min 24 ° C (75 F)
Afternoon showers

Wednesday October 30 max 30 ° C (86 F) min 24 ° C (75 F)
Rain showers