New Cuban film: "El Premio Flaco"
By Irina Echarry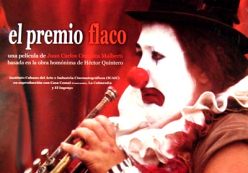 HAVANA TIMES, Dec. 10 – The movie "El Premio Flaco" (The Thin Prize), the most recent work by Cuban producer Juan Carlos Cremata, is being shown at the Havana Film Festival and has been nominated for the Coral Award for Best Fiction Film.
When the final credits come on the screen, the audience is left with mixed emotions.  Is it a comedy?  A melodrama?  Maybe it's a tragic-comedy?  It's difficult to pin a label on this one.
Based on a work of the same name by playwright Hector Quintero, the movie shows us laughter in a world of despair, misery and tearing apart.
In March 1958, a woman finds a surprise inside a bar of Rina soap: she's won a house.  After enduring a husband who doesn't love her and who makes her suffer the hardship of living in a smelly hovel, when she finds she's won the prize she begins to destroy everything: the bedroom mirror, the bedspread, the night lamp, the table cloth.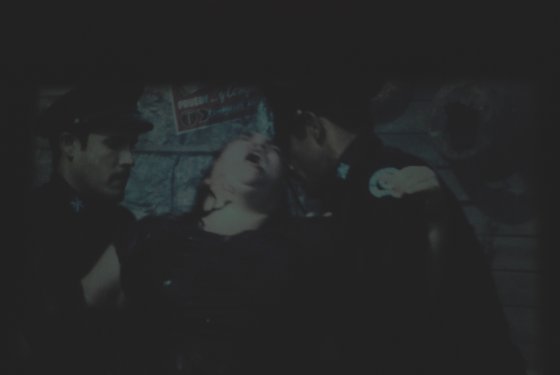 She even takes in a homeless widow woman with four children.  After living for three months in the new house, a bombing ends everything in her new dream come true world, and they (she and her husband) must return to the old house.
Iluminada, the lead character, is as a poor woman -very poor- who is the victim of the ingratitude of her friends, family and neighbors.  Nonetheless, she has not lost faith in human beings, even when everyone has turned their backs, when she doesn't have anywhere to live, when she has to return to the circus to be the laughing stock of everyone and has to make a living.
Nonetheless, she continues to trust the sweet look of a boy or the smile of a girl and believes that everything will get better – that the world she lives in is not one only of misfortune.
When we asked the opinions of the people who had just seen the movie, contrasts were immediately noted.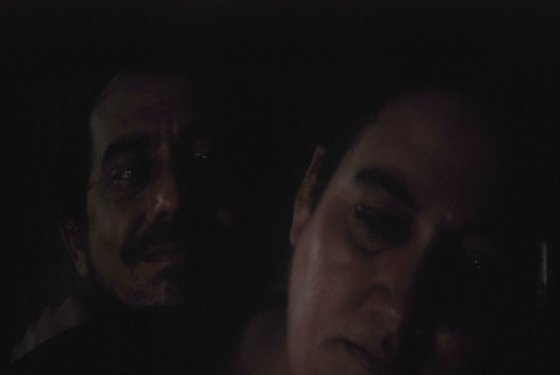 Ana Margarita Gonzalez recalled when she had seen the same story as a play at the theater: "The lead role was performed by Marta del Rio -a great actress- though this young woman in the film isn't bad at all.  What I didn't like was all the shouting.  I don't know why Cuban cinema always reflects us as being so rude and impolite.  We are a poor people, but that doesn't mean we lack manners.  The yelling upset me to the point that I almost left the theatre. I don't think it has to get to that extreme."
However Felipe Cuesta, who was alongside Ana Margarita, disagreed saying, "Cubans are like that: loud, rude and laughing themselves to death.  The movie takes place in the 1950s, but people today live almost the same here… Well, no, now there's no hope at all of winning a house, so I don't know what to tell you…"
Some younger people in white coats, which they later explained were lab coats for their classes, pointed out that there were young women who cried at the end of the film.  "It's very hard when after helping a person, they turn their back on you – when you need them to give you a hand.  But, unfortunately, that's how life is.  It's rare for the opposite to happen.  Now, people have become even more selfish, and we might end up worse.  For example, they say they're going to get rid of our ration books and let prices set themselves freely… That would be a situation of 'everyone for themself.'  There aren't many Iluminadas around here anymore."
Within that same group, Yaima believed differently. "No," she said, "There are good people who continue believing in a better future, despite the blows they take from life." Her friends smiled and continued walking.
The Payret Cinema remained packed until the very end of the show.  Most of the daytime audience was senior citizens who had come to enjoy this version of the theatrical piece they enjoyed in their youth.  Some were happier than others, but several gave their impressions.  Octavio found it to be "a magnificent movie" and gave it one thumb up for the popularity prize, because "everybody liked it."
In my opinion, the director allowed the movie to crawl along as melodrama, especially at the end, in the bout of "madness" that Iluminada suffered.  That caught my attention because in the book Hector Quintero (published in 1983) emphasizes in a note, "No scene of this work should cause pity in the spectator, but instead repudiation in the face of the given situation.  The author doesn't look for tears, but reflection.  This piece is not a melodrama, not even in the scenes closest to that. (…) We are confronted with a grotesque comedy with elements of black humor, one that seeks to reflect a time…"
In any case, the public left quite pleased with the well-achieved story, performances and scenery.  And that's something good.