Raul Castro at Cuba Book Fair Opening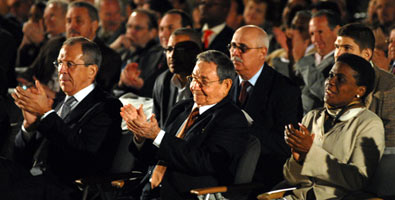 HAVANA TIMES, Feb. 12 — Cuba's 19th International Book Fair got its official opening on Thursday evening attended by President Raul Castro and visiting Russian Foreign Minister Serguei Lavrov.
Russia is this year's special guest and a large delegation of publishers and artists are on hand from that country to participate.
The island's most widely attended annual happening continues in Havana through Feb. 21 and then moves on to over a dozen other Cuban cities.