Don't Fret and Enjoy the Games
Rosa Martinez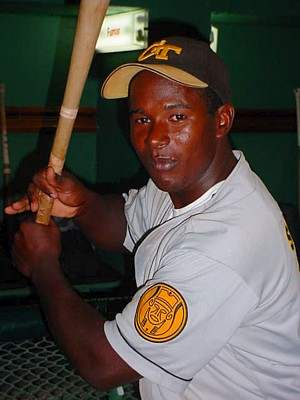 HAVANA TIMES, March 26 — When the bell sounded at five o'clock in the afternoon Friday, right-hander Ciro Silvino Licea launched his first pitch to mark the beginning of the anxiously awaited playoffs of Cuba's 50th National Baseball Series. The other game on Friday had Ciego de Avila playing Villa Clara.
Many followers of the national pastime feel a bit dejected because their teams — some accustomed to always being in the finals — find themselves outside this great sports fiesta.
There are localities in the country, including the capital, where the "golden" season (50th since the 1959 revolution) has already concluded. It's sad to think that only because a certain team will not be in the playoffs, hundreds of thousands of Cubans want to hear nothing more about baseball.
Those who made it to the playoffs are those best at throwing, catching and batting. Perhaps there's no truly great team right now, and maybe there won't be one tomorrow either; everything depends on the preparation that as of right now their players have for the approaching battle. I believe that those who really matter are the ones who made it here, be they "Indians," "Cowboys" or "Hares." They're the ones who demonstrated that — for now — they're the best.
I think mainly of my Havana friend Yusimi, an Industriales fan to the bone, who this year doesn't have any idols among the eight finalists. She told me that the Industriales deserve a two or three season break for having won the championships so many times, but I know that deep down she would like nothing better than to kick the entire team's … butts, from manager German Mesa to the batboy.
There are also those who believe that this time there won't be any extravaganza because both of the two greats (Havana and Santiago) were eliminated. But the fact is, I really don't know if those opinions hold up. What I'm saying is that the capital might be in morning, but all I know for sure is that more than half a million residents of Guantanamo Province are celebrating the qualification of our team, and for us it is indeed an extravaganza. We're going to party and toast from the very first inning, this Friday, to the battle to the grand finale, no matter who end up as the finalists.
During the last three series of the regular season the results of the Guaso Indians weren't so good, but Agustin Lescaille's guys demonstrated that this year they were in better physical shape. They were always able to stay among the top teams, and without fully exploiting themselves they wound up in third place of the Eastern Division.
Maybe the Guantanamo Indians will run out of arrows too soon, like when that happened to them last year (and as my friend Yusimi would like to see again), but no matter what happens, the people of Guantanamo will be thankful for the outcome. They will support their team at every moment and they will welcome them with pride when on Monday, March 28, they return home to the Nguyen Van Troi stadium for games three, four and five of their series with Granma.
Of course, we hope to wind up in a better position this year. Some people will even light candles and talk with their saints to rally aid for their Warriors, but what interests us most is that they perform better in the playoffs, that they play calm and collected, that they coordinate between themselves and that they present themselves as cheerful and united, like they've done throughout the entire season.
With that formula I am sure many victories will come. But I would like for the victories of my team, or those of others, to also bring happiness to those Cubans who for the time being feel they've have been left with no team at all.
—
NOTE:  Guantanamo scored four runs in the top of the ninth inning to erase a 6-5 score and defeated Granma 9-6 in game one of their best-of-seven series.   In the other Eastern Division opener, Ciego de Avila erupted for four runs in the bottom of the eighth to defeat Villa Clara 5-3.