Rosa Martinez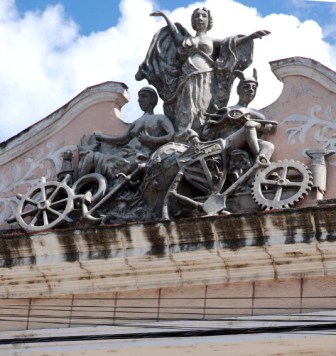 HAVANA TIMES, Oct. 28 — About 15 years ago a new family moved into a house in the neighborhood.  Everybody said they had swapped it for a place in Costa Rica, but we knew full well that this had involved an illegal purchase and sale of real estate.  Nonetheless, it didn't seem that anybody really cared since no one ever complained about any wrongdoing.
In that large family was a pretty and perky twenty-something who was a few years older than me.
Back then I felt a great deal of admiration for Gisell.  She had what any Cuban woman wanted: she was young, funny, with a creole body and black curly hair.
She always dressed in style, and she had many friends who came to her house in cars, motorcycles or on bikes.  There was not a corner of Guantanamo where someone didn't know her, and it was the same thing at any night club, restaurant or disco (though there was only one of those of course).
With the years and the friendship we'd begun, I learned that my young neighbor changed boyfriends with incredible ease.  I didn't like it, but we remained friends nonetheless.  To tell the truth though, I didn't see anything wrong with it when she met a Canadian in Santiago de Cuba and got married to him a year later.
She was a mid-level accountant, but her low wages would never allow her to make her dreams a reality.
However with the help of her Yuma (the foreigner) she bought one of the best houses in the neighborhood, thereby allowing her to move out from under her family, and in less than a year the place was completely furnished.  She was also able to buy an old American car in good condition and travel to Canada several times – though she never wanted to stay (she hated the cold).  She also visited Europe.
I'm not an envious person, but I wanted to be as lucky as Gisell.  I didn't dream a lot about a car or traveling; for me, a nice and comfortable house was all I ever wanted in life.
I still don't have a car.  And I've only traveled in my dreams; but in them, my plane always winds up landing in Cuba.  I can't keep up with the fashions, but I now have my own house, perhaps not so pretty or so comfortable, but it's my house.