A Stroll in Havana's Metropolitan Park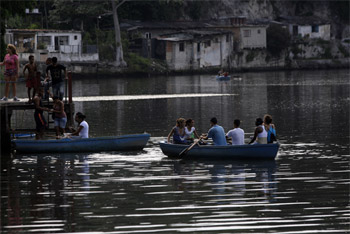 Fotorepotaje por Jorge Luis Baños
HAVANA TIMES, Oct. 24 — On a lazy Sunday afternoon I took a long walk along the heavily trafficked downtown 23rd Street in Havana's Vedado district. And then suddenly I found myself along the Almendares River in the Parque Metropolitano.
It had been a long time since I enjoyed the sensation of being along a river landscape. I want to share these images as an invitation to rediscover this peaceful spot of the capital city.

Click on the thumbnails below to view all the photos in this gallery. On your PC or laptop, you can use the directional arrows on the keyboard to move within the gallery. On cell phones use the keys on the screen.