The New Chinese Train from Havana Arrives in Guantanamo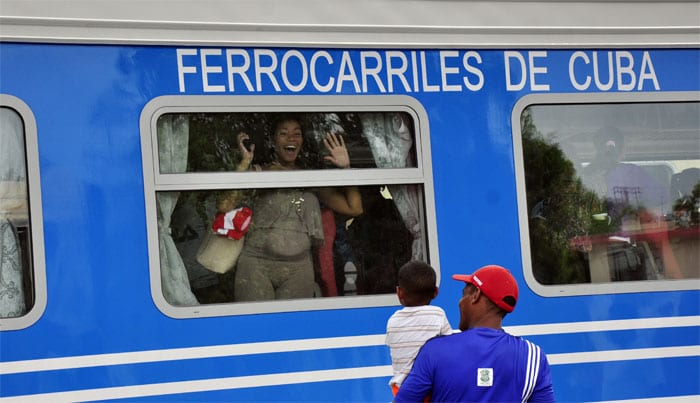 Photo Feature by Reynaldo La O
HAVANA TIMES – A new train, with twelve modern cars, of Chinese origin, will cover the Havana-Guantanamo route, every three days, completing a journey of more than 800 kilometers (500 miles) in approximately 18 hours.
As in the rest of the provinces, Guantanamo residents also came out to welcome the new train, saying goodbye to the old one which sometimes took three days to make the trip due to obsolete technologies.
Traveling by train in Cuba is slower than by bus, however it is considerably less expensive.
Click on an image to display the gallery.