Havana Club in the Top 25 World's Liquors
By PILAR MONTES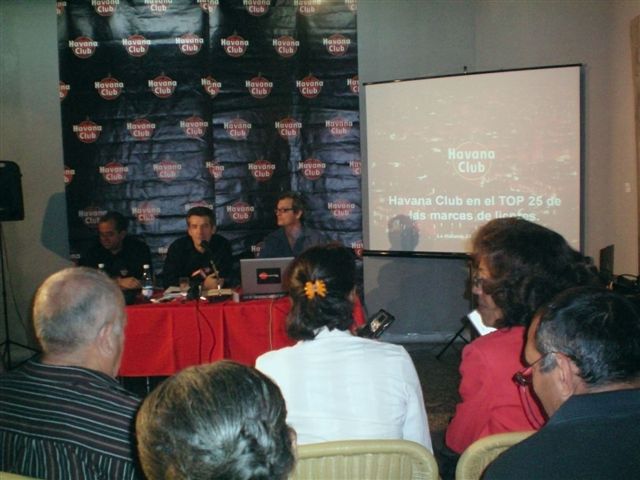 HAVANA TIMES. February 27 – When people around the world think about Cuban exports, most think of cigars and another that quickly comes to mind is Havana Club rum. The annual Impact Magazine ranking of the 100 most solicited distilled spirits worldwide explains why. The review puts Cuba's Havana Club rum in 25th place, up four from 29th the previous year.
The news was made public in Havana this week by Marc Beuve-Mery, Director General of Havana Club International S.A. He added that, following the market trend that makes demand more selective (premiumizing), Havana Club was one of the beverages with the highest sales growth rate at 13 percent.
The executive of the joint venture formed by French Pernod-Ricard and the island's Cubaron in 1993, also said Havana Club sales grew three times more quickly than any other brand on the rum market, leading the Premium category outside the United States.
The authentic Cuban rum sold 3.4 million boxes of 9 liters in 2008, compared to 3.0 million in 2007. Rum is currently the third most preferred liquor in the world, preceded by whiskey and vodka. In that segment of the market, Havana Club runs second. It is currently distributed in 125 countries.
Beuve-Mery said that Germany was the top consumer of the brand in 2008, showing a growth rate of over 26 percent over the previous year.
To keep up with the growing demand, Havana Club S.A. opened a new plant in 2007 for the production of its popular rum, located in the town of San Jose de las Lajas, southwest of the capital.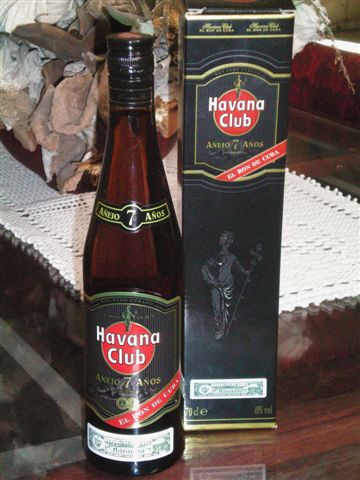 Asked about the obstacles still lying ahead for the company, Beuve-Mery said the World Trade Organization (WTO) has always ruled in their favor of Cuba in the rift between Havana Club and Bacardi of the US and is confident that the new US administration of President Barack Obama will modify Section 211 of the trade legislation banning Cuban rum from the United States market.
Beuve-Mery said the new marketing campaign launched in 2008, under the slogan "Cult to Life", emphasizes the company's commitment to show the world the beauties the Cuban capital has to offer and warm and hospitable people. He said the advertising stresses the concept that to "drink a little but make it quality rum" is healthier than "drinking a lot of poor quality rum."
Bartenders around the world prefer the flexibility of wide assortment of Havana Club rums to innovate and make new cocktails. To stimulate their imagination, Havana Club International organizes courses for bartenders and contests like the Grand-Prix, an event held every two years. The last edition of the Grand-Prix was held in 2008 at its usual venue of the Havana Rum Museum and attracted the participation of barmen of 35 countries, including China for the first time.
By 2013, Havana Club hopes to reach sales of five million boxes per year.