A Surprise from African Cinema
By IRINA ECHARRY
HAVANA TIMES, Dec. 11.- One of the big surprises for movie buffs at the 30th Havana Film Festival has been the African cinema, and with it the opportunity to see something that, while different, has similarities with Cuba-with our problems.
The films that make up the showing have as many different nuances as the continent they reflect. Despite the passing of time, Africa remains unexplored, and little is known about it. It is an agonized continent, and the films that are made there are a cinema of pain.
Such suffering is clearly evidenced in The Murmuring Coast, a film by Mozambican director Margarida Cardoso. The movie presents us the view of a Portuguese woman in that country, where she has to live after a wedding. It is a sad, melancholy look that tries to narrate events, but also communicates the sorrow left by the transformation of her life and her present.
Bamako, a magnificent film by Abderrahmane Sissako (Mali), uses fiction to critique the unemployment and exploitation that the African continent has lived through, as well as the suffering and humiliation of its peoples.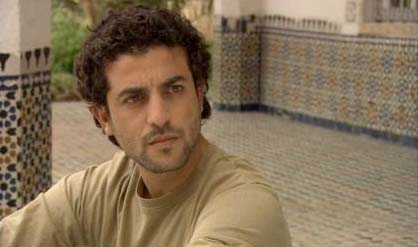 Burned Hearts, from Morocco, brings us closer to the interior of a boy marked by the past. Amin, an architect who lives and works in France, returns to his city (Fez) to see the death of his uncle, a sinister man who wouldn't let him study, and from whom he had to distance himself as a boy.
More pain-this time from director Ahmed El Maanouni. Amin can't be happy, even though he has gone to Paris and is studying (something that many want to do but are unable to). The uncle dies and with him perhaps Amin's strengths, the strength that motivated him to struggle for life. Isn't death a freeing?
He can burn the picture of his torturer, but that doesn't burn the past, which will continue to follow him whether he stays or leaves the town. Perhaps that is a metaphor for the African continent, lacerated by such deep wounds.
Fortunately, the South African film Bunny Chow gives us a little relief. It's about the reunification of whites and blacks, and a trip to the best rock festival in Johannesburg. Starting with the title, which means street food, director John Barker shows us a pleasant mix of races, thoughts and lifestyles to tell us that there is hope and that it too can have many nuances.