From Luis Enrique to Luis Enrique: Songs for Nicaragua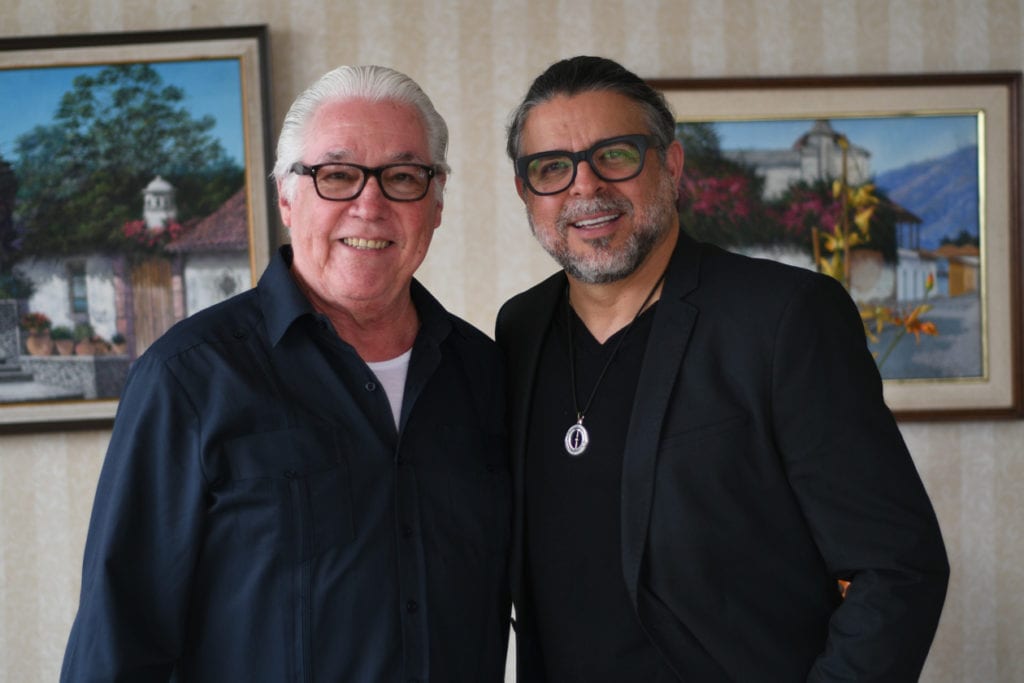 Two generations from the same family of musicians, talk about their songs' itinerary, the April rebellion and their future projects.
By Monica Garcia Peralta (Confidencial)
HAVANA TIMES – The sixth literary festival "Centroamerica Cuenta 2019" closed in San Jose, Costa Rica with a "concert-talk show" by representatives of two generations from a family of musicians: Luis Enrique Mejia Godoy and Luis Enrique Mejia Lopez, who talked about their songs and about their lives as artists who have upheld the name of Nicaragua.
"Music is always a guiding thread along which different issues can be approached. We chose to talk about the lyrics and the music, because both Luis Enrique and I have been, for a long time, talking about the importance the lyrics of a song, independent of what you do with its music," commented Luis Enrique Mejia Godoy on the "Esta Semana" program.
Luis Enrique Mejia Lopez, also known as "The Prince of Salsa¨ added that even though his career has focused on dance music and to a certain degree commercial music, he's always wanted his songs to communicate more. "When everyone was singing erotic salsa I was singing Date un chance (Give yourself a chance). And I was making an effort to say something more in the song. It runs in the family, something I learned as a child, the importance of the lyrics is what really makes a song long-lasting," shares the artist.
The talk between the two artists was planned since 2018, however due to the brutal crisis Nicaragua is living through since 2018, it was postponed and this time they had to do it in Costa Rica.
Artists of the rebellion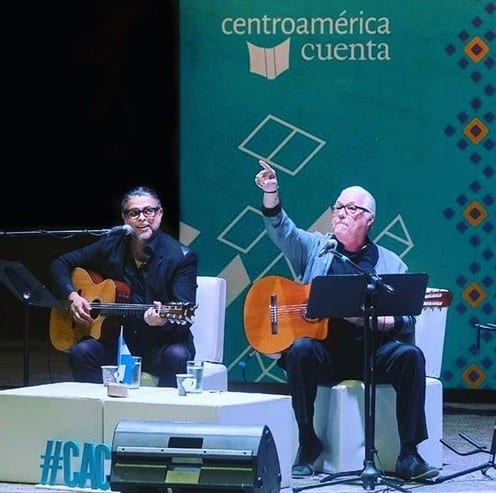 During the interview, both artists expressed their joy because, in the midst of all the pain Nicaragua is living through, there has also been an explosion of music, poetry, culture and art. "Because we artists are always saying that we need to give people hope and optimism, to live the possibility of redesigning our dreams," points out Mejía Godoy.
The Prince of Salsa, was one of the many artists who created music about what happened in April. His song Mordaza (Gag) was direct about what was happening and even generated some questioning on behalf of his friends and acquaintances, shares the singer.
"Many people asked me why so strong, people who have been following my music for a while and who evidently know that I have always made commercial music. And I said to them: because the situation in Nicaragua is also strong (…) and one must state things as they are, trying to always stay coherent with what one thinks and feels. And Mordaza obeys that," says Mejía Lopez.
According to Mejia Godoy, there's not only a generation of youth singing, but it's the generation of youth who are at the forefront of Nicaragua's awakening in the face of the repression. "By until August of last year, dozens of songs had been produced. I am sure about some of them because I spoke with them, who were using pseudonyms, because they wanted to continue in Nicaragua and others who are in exile in Central America. Here in Costa Rica there are, not only singer-songwriters and composers, but also musicians who do or were doing other things." says the singer-songwriter.
With a lot of projects
Both artists have individual projects, some are as a family, also related to the social political crisis the country is still experiencing. For his part, Luis Enrique Mejía Lopez, isn't sitting still and "with the stubbornness that characterizes me I am working on different projects. Right now, on May 24th, a project which will be one of richest ones for me to date is coming out. It's a project with a group of Venezuelan cuatro players," he tells.
In addition to this, the Salsa musician plans on putting out a record dedicated to Nicaragua, which will include among others, the song Mordaza or "Yo soy como tú" (I'm like you) by Ruben Blades whom I asked for permission to redo in my own style. And this project will be made up of six songs. Also, my latest salsa project should be coming out in September," he explains.
"Do not keep quiet!!," pleads Ruben Blades in his last song.
Luis Enrique Mejia Godoy has plans of continuing to do concerts around his fifty years of artistic life along with his brother, Carlos Mejia Godoy, and also continue working on music that depicts the Nicaraguan reality.
"The next concert together (with Carlos Mejía) will be in Los Angeles on June 30, to celebrate these fifty years of artistic life. My next project is another record called Forty years later. For me, coming here (Costa Rica) was very hard, because I returned to Nicaragua forty years ago and said goodbye to this country with "Volveré a mi pueblo" (I will return to my home), and now I'm going to write a version of that song and will also include songs that were not on the "Canciones de abril" (Songs of April) album," says Mejía Godoy.