Havana Jazz Plaza Coming Soon
HAVANA TIMES, January 21- Good Jazz takes over Havana stages with the 25th Jazz Plaza Festival set for February 12-15. The event brings to Cuba musicians and audiences from numerous countries and coincides this year with the opening days of the 2009 International Book Fair.
"What I like about the Havana Jazz Plaza is that it's a non-commercial festival where Cuban music lovers of all ages attend due to the low ticket prices," said Stephen from France who attended last years' festival.
Founded 25 years ago, Jazz Plaza started as a small local event and with the years it gained in popularity until it became Cuba's most important international jazz festival.
The event gives foreign musicians the chance to perform in concert and jam with Cuban artists. It also gives islanders a chance to hear what's being played around the world.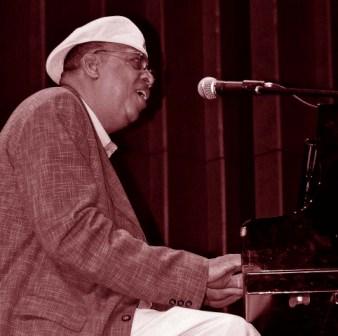 The president of the Jazz Plaza organizing committee is pianist Chucho Valdes, a five-time winner of a Latin Grammy Award.
In 1979, a series of successful concerts by Bobby Carcasses, one of Cuba's jazz masters, and other musicians led to the first festival held at the Casa de la Cultura of the Havana municipality of Plaza (from which the event took its name).
Over the years the festival has seen the participation of renowned international artists such as Dizzy Gillespie, Max Roach, Carmen McCrae and Charlie Haden (US) Michel Lengrand (France), Ronnie Scott (Great Britain), Ivan Lins and Flora Purim (Brazil) and Hugh Fraser (Canada).
Last year's Jazz Plaza included musicians from Argentina, Spain, Costa Rica, Ecuador, Austria, South Africa, the US, Brazil, Mexico and Sweden. Washington's travel ban on Cuba has made it extremely hard for US jazz musicians to participate.
Besides the Casa de la Cultura de Plaza, the festival now also takes place at several Havana theaters and concert halls including the Amadeo Roldan, Mella, Karl Marx, Bellas Artes and America Theaters.
Parallel photography expositions, workshops, tributes and conferences accompany the event.
Havana Times will bring you more information in the coming weeks when the final festival program is released.