Tosca Opera Performance in Havana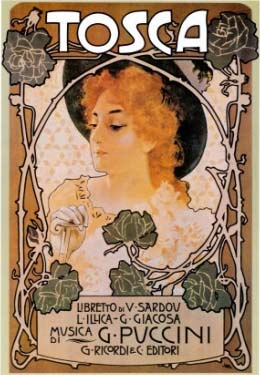 HAVANA TIMES, Nov. 19 – A one-only performance of the opera, Tosca, by composer Giacomo Puccini (1858-1924) and performed the National Lyrical Theater of Cuba takes place on Saturday, November 29 at Havana's Gran Teatro as the top attraction of an Italian culture week on the island.
Along with La Boheme and Madame Butterfly, Tosca is one of the most famous operas by Puccini and its main songs are well known by a wide-ranging public. Set in Rome at the time of the Napoleonic invasions, the melodrama narrates a love story between Flora Tosca, a singer and actress, and Mario Cavaradossi, a painter.
Joining the Lyrical Theater in a special appearance will be Italian baritone Daniele Massimi in the role of Police Chief Baron Scarpia.
The Gran Teatro Orchestra will provide the accompaniment led by conductor Eduardo Diaz.
Without a doubt one of the bonuses of seeing the opera in Havana is the low price of $20.00 CUC (US $24.00) for foreign visitors compared to the usual $180 to $800 ticket prices around the world to see Tosca.
Italian culture week in Cuba begins on November 24 and is dedicated this year to the 150th birth anniversary of Giacomo Puccini, It will include a wide variety of activities, including conferences, round tables, book presentations and concerts.