An Indissoluble Trio and the Cuban People
Alfredo Fernandez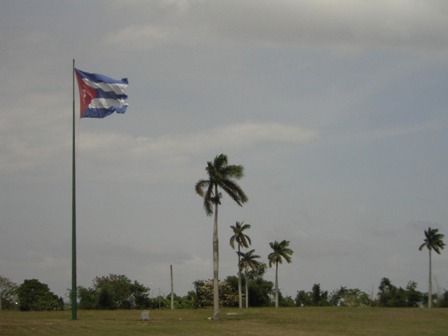 Reading the novel "El hombre que amaba los perros" (The Man Who Loved Dogs), by Leonardo Padura, the character Ivan brought back the memory of a theme that always appeared in philosophy courses in Cuban schools: Lenin's "The Three Sources and Three Component Parts of Marxism."
In Cuba we all have a file.  If you're a student, you have one at your school; if you work, it's at your workplace; and if you neither study or work, or if you study and work, you have another file at your neighborhood Committee for the Defense of the Revolution (CDR).
Having a file is not the problem; the problem is having "a stain in your file."
Any "negative" annotation that appears there can be an impediment to getting a good job, or obtaining authorization to travel abroad, or to solving any administrative matter, no matter how simple.
What's "negative" in the file can be associated with any behavior of a person, but the most terrible is that which references something said or done that can be described as "ideologically questionable."
However, neither that notation nor this description is anything without "the comrade who attends to us."  These diffused yet omnipresent comrades are members of the Ministry of the Interior, assigned to each workplace or CDR, and that look for information about the questionable ideological attitude that resulted in the stain in someone's file.
Could it be that these three phrases are component parts or sources (or both) of… Cuban life?  What is certain is that these three (the stain in the file, being ideologically questionable and the comrade who attends to us) all form an indissoluble trio that has contributed to the fear and double standards of the Cuban people.