Family, Friendship and Emigration
Alfredo Fernandez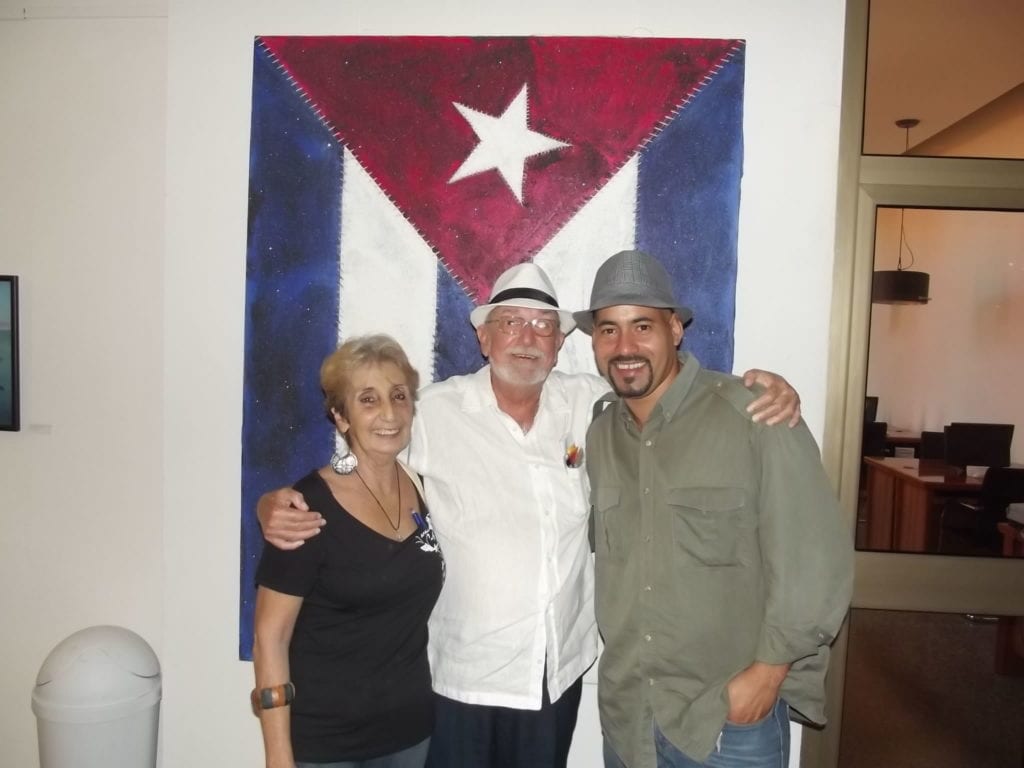 HAVANA TIMES – Last year was especially hard for me… I lost three people I hold extremely dear and it drove home just how finite our lives are, and that every moment is special.
In June last year, my only sister passed away and she was still young, only 52 years old, but she couldn't beat rheumatoid arthritis that was the result of poor nutrition during the Special Period.
My mother passed away five months later, from a heart attack. I was only able to travel back to Cuba a month after my mother's death. The day after I arrived in Cuba, I went to greet my dear friend Lino Betancourt, who I hadn't seen in almost three years.
After greeting each other, we talked like we had just seen each other the day before; that's the real magic of friendship. We talked about life, our respective plans, we also talked about Felix B. Caignet, Carlos Gardel and Miguel Matamoros.
I was only with Lino for a couple of hours, but it felt like just a couple of minutes, because we were having a good time like we always did. The following day, I traveled to Santiago to spend Christmas and New Year's with my father. I promised Lino I'd come back in January and spend a couple of days at his.
But life is normally a lot grander than any of our plans and when I reached Santiago de Cuba, my father told me the news that Lino had passed away the day before. Thinking that the loss of my sister and mother was a bit excessive on Fate's part, I had to compose myself, in a couple of seconds, to accept that one of my best friends had left this world.
By a whim of Fate, I ended up being the last one of his friends to see him alive, as if he had been waiting for me all this time so he could say goodbye.
The most painful thing about emigrating (and trust me this decision implies plenty of painful things) is the fact that you can't bury your dead. You answer the phone and a call from Cuba delivers you the news: "Alfred, sorry but I have to give you some bad news, … has just passed away" and suddenly you feel this dreadful mix of impotence and sadness that tears you up inside, that ends up making you question not only whether you made the right decision to go somewhere far from your loved ones, but also what the meaning of life is, or better yet, whether it's worth being far from the people who love you unconditionally?
I don't normally regret my decisions, in fact, I don't regret leaving Cuba, a place stuck in time, where nothing changes, unless it's for the worst. But there are some things; situations, people, moments that seem to be made for you to share with your closest and dearest, which make their way into your subconscious and come back to life when you are in your country, with your family and friends, as if by magic.
According to Jorge Luis Borges, "a person doesn't miss places, but moments", leading him to believe that it was inaccurate for people to want to go back to a place where they were once happy, something which was impossible in his opinion, as you can only be happy in a certain moment of time, never in a place.
God bless anyone who corresponds to my sister's, mother's and Lino's time on that island, that has almost been lost forever in time for me.