Alfredo Fernandez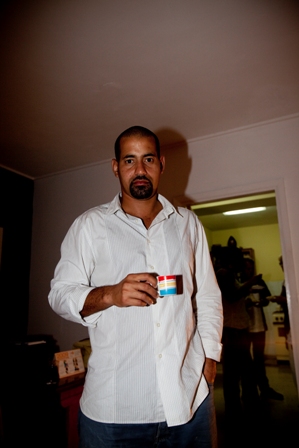 I become outraged; all there needs to be is someone who doesn't think like me for that to happen.  That's how I am, since almost none of us who live in Cuba engage in dialogue.
What's more, when there is an opinion that is different from mine, I see the person who expresses this as mistaken and demonstrating a lack of respect. In such situations, I lose my temper and react angrily. Though I never get physical, I silence anyone who dares contradict me.
All this, which is quite ugly, defines me as a modern-day Cuban.  Here, after five decades of Revolution, we have ended up losing all capacity to listen and understand other points of view that are not our own.  That's why my first response to any criticism is primitive, automatically assuming the observation made of me to be unjust.
This is justified even more if I say that this was my attitude several days ago in my entry "I Don't Want To Be an Aspirin," in which I commented about how critical Cubans are —in private— concerning the country's situation, and how they then act as if everything's fine.
That commentary was responded to by a reader, Grok, who branded me a "foolish sellout of my homeland."  Months earlier, my attitude had been one of tolerance in my essay "When You Won't Talk to Me," in which I commented on how people in Cuba are afraid to grant interviews to the non-official media.
Regarding that entry, one can read where another reader, Conner, said this was due more to my bad journalism, which prevents me from posing good questions, than to the existence of an actual situation of self-censorship among Cubans.
Thanks to Havana Times, a new dimension was born within my character: one of toleration and even acceptance of opinions different from mine.  People in Cuba rarely say what they think, and much less are they critical.  That's why when this is done, it's difficult to accept.
Even with this being the case, I wanted to make it clear to the Stalinist Grok that concerning what he refers to as Cuba, I've never been or will be "a fool, and much less a sellout of the nation."  While at the same time, I accept Conner's opinion that I'm far from being a good journalist.